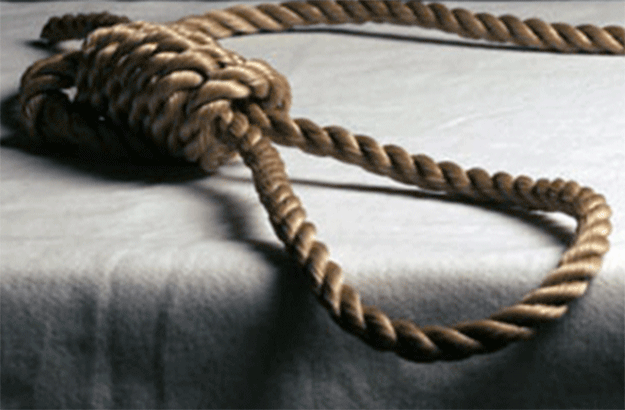 ---
HARIPUR/ PESHAWAR: After spending a whole 13 years in Central Prison Haripur following his sentencing by a sessions' court in Takht Bhai, murder convict Qari Shamsul Islam was sent to the gallows in Peshawar and hanged on Wednesday.

Just a day later on Thursday (today), for the first time in nearly nine decades, Haripur jail authorities will also do the deed themselves and send another convict to the same fate.

Islam, a resident of Malakabad in the Matta Mughal Khel area of Shabqadar, served as the prayer leader of a mosque in Lakpani area of Katlang. There, he killed a man in 2002 and was subsequently arrested by police along with the firearm used in the murder.

He was 46 years old at the time and tried his level best to settle the matter with the victim's family till the very end. However, the deceased's grieving wife was in no state of mind to agree.

On May 13, his mercy appeal was rejected by the President of Pakistan. Even jirgas led by former chief minister Amir Haider Khan Hoti, Himayatullah Mayar, Syed Masoom Shah and Gohar Bacha failed to convince the victim's family to save Islam from execution.

"He was in Haripur and spent more than a decade in jail," said a prison official. "Four days ago, he was shifted to Central Prison Peshawar and hanged on Wednesday." He added that the convict met his wife, children and relatives for one last time on Tuesday.

Decades on

For the first time in 87 years, authorities at the Haripur jail are scheduled to execute a condemned prisoner on Thursday morning (today), The Express Tribune learnt. Sources privy to records said the home department issued black warrants against Khurrum Malik, a resident of Mansehra district, and Muhammad Atif Khan from Abbottabad on Friday.

It asked prison authorities to arrange for the final meetings of the two condemned prisoners with their families before hanging them within seven days. However, Atif's execution was suspended till June 2 by an Abbottabad sessions' judge after a last minute agreement with the rival group. "Yes, we have received orders from the court asking jail authorities to delay the execution of Atif as it is likely that he will be pardoned by his rivals," an official source said.

Both Khurrum and Atif have been on the prison's death row since 1999. Their extended lease on life initially owed much to appeals pending with different courts and later to the moratorium on death penalties in Pakistan. However, last week, the President turned down their mercy petitions, allowing the home department to carry on with the hangings.

According to jail officials, Khurrum met his family for the last time on Wednesday afternoon amid tight security. "Arrangements have been made to carry out the hanging after Fajr prayers on Thursday," an official source said. He added the executioner was called from Central Prison Peshawar and the hanging would be carried out in the presence of jail authorities, a senior medical officer and a magistrate.

When the land for Haripur jail was sold to the government during the British Raj, the original prison had no gallows due to a precondition imposed by the landowner.

Published in The Express Tribune, May 28th, 2015.
COMMENTS
Comments are moderated and generally will be posted if they are on-topic and not abusive.
For more information, please see our Comments FAQ