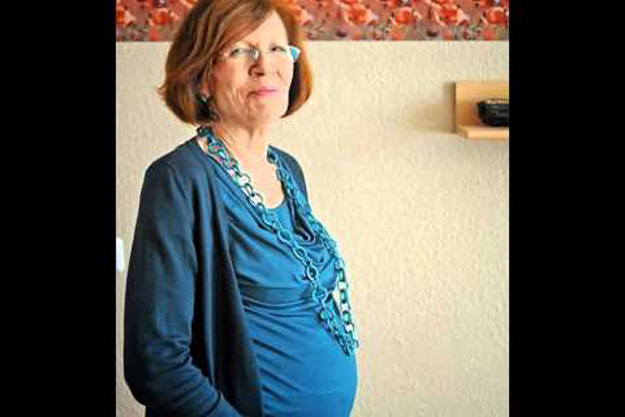 ---
BERLIN: A 65-year-old German grandmother gave birth to quadruplets at a Berlin hospital this week, with the three boys and a girl born prematurely at 26 weeks being in good health and having a good chance of survival, German TV network RTL reported on Saturday.

The network, which covered the pregnancy, said Annegret Raunigk already had 13 children and seven grandchildren. The announcement of her pregnancy last month had sparked a public debate in Germany about its merits.

Read: KFC delivers to Dubai beach by helicopter 

Annegret, an English and Russian teacher in Berlin, had received fertility treatment in Ukraine and is the oldest woman in the world to have had quadruplets, RTL said, although other women of her age and older have given birth.

Read: Stuffed tiger strapped to SUV prompts 911 call in Washington state  

The four babies, born by Caesarean section on May 19, weighed between 655 grams and 960 grams.
COMMENTS
Comments are moderated and generally will be posted if they are on-topic and not abusive.
For more information, please see our Comments FAQ