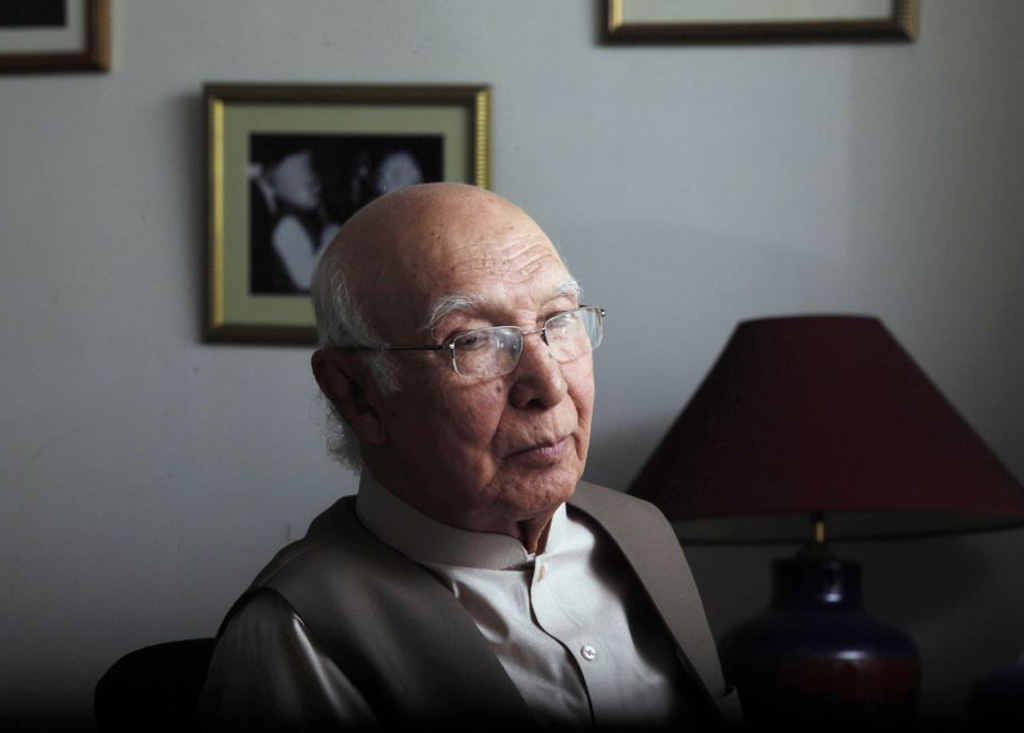 ---
ISLAMABAD: Pakistan on Saturday expressed its serious concern over comments made by Indian Defence Minister Manohar Parrikar where he said that India will use terrorism to counter terrorism from other countries.

In a statement released by the Ministry of Foreign Affairs, Adviser to the Prime Minister on National Security and Foreign Affairs Sartaj Aziz said that Parrikar's statement confirms Pakistan's apprehensions that India is involved in terrorism in Pakistan.

"It must be the first time that a minister of an elected government openly advocates use of terrorism in another country on the pretext of preventing terrorism from that country or its non-state actors," the statement read.

Aziz said Pakistan is pursuing a policy of good neighbourly relations with India.

"Terrorism is our common enemy and it is vital for the two countries to work together to defeat this menace, from which Pakistan has suffered much more than almost any other country."

Khawaja Asif deplores Indian counterpart's statement

Responding to Parrikar's statement, Defence Minister Khawaja Asif said state sponsoring of terrorism to counter terrorism confirmed their assertions of Indian involvement in terrorist activities on Pakistani soil.

Asif said the Indian defence minister's statement was an open and blatant admission, declaration of sponsoring terrorism.

He added that this was the worst kind of declaration by a state functionary of cabinet level which confirmed that India sponsors terrorism against its neighbours in the name of preventing terrorist activities.
COMMENTS (28)
Comments are moderated and generally will be posted if they are on-topic and not abusive.
For more information, please see our Comments FAQ