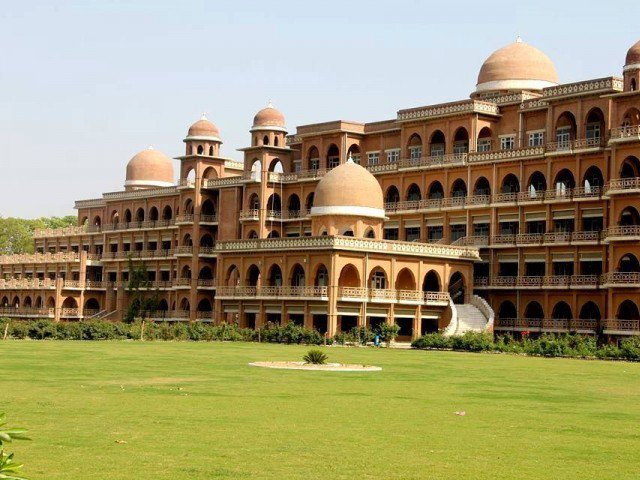 ---
PESHAWAR: Poetry enthusiasts gathered at the Pashto Cultural Museum at the University of Peshawar on Thursday to pay homage to Pashto poet Rahman Baba and Persian wordsmith Hafez Shirazi.

The seminar was put together by the Pashto Academy in collaboration with Khana-e-Farhang Iran.

Scholars drew parallels between the two literary giants of the region and highlighted their influence on Pukhtun society.

"Both Rahman Baba and Hafez sought inspiration from Sufism," said Wazir Shadan, a local scholar. He maintained that spiritualism is a common theme in Rahman's works.




Shadan said both poets were influenced by the events of their times and used the written word to convey their viewpoint.

"Rahman seldom criticised the rulers," he added. "He focused more on devotion and morality."

The scholar said Hafez had influenced and inspired a large number of poets who came after him.

The flip side

Abdul Rahman Kakar, a Pashto scholar from Quetta, had a slightly different view on the works of both poets. He said Rahman had his own style and it is hard to trace Hafez's influence in the former's writing. "It was only Rahman who gave Pashto a new lease on life," he maintained.

According to Kakar, Pukhtun rulers conquered vast territories but did not pay attention to conserving their culture and language.

Poetry recitals

Poetry recitals were also held on the occasion which attracted considerable praise and applause.

Academy director Nasrullah Wazir said very little is known about the life and times of Hafez.

"However, his 500 ghazals and 40 rubaiyaat (quatrain) speak volumes about the great Sufi's ideas," Nasrullah said. "I strongly urge the government and varsity administration to help the academy conserve and promote Pashto culture."

Published in The Express Tribune, May 22nd, 2015.