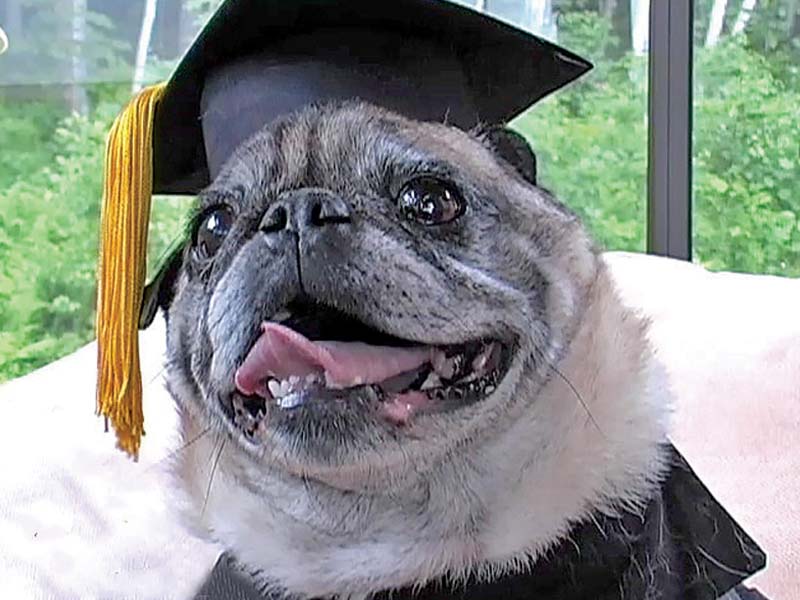 ---
Believe it or not! A dog in the United States was issued an online MBA by one of the degree mills allegedly run by the Pakistani software company Axact, a sting operation conducted by GetEducated.com revealed in 2009.

Read: Axact's fake colleges hosted on the same server

Chester Ludlow, a pug dog from Vermont, was awarded the MBA by Rochville University, a purported online college that offers degrees based on life and work experience. And the damning The New York Times exposé by Declan Walsh revealed that the online college was among the numerous diploma mills run by Axact.

Read: Meet the 'stock' faculty of Axact's universities

GetEducated.com organised the sting operation against Rochville University in May 2009, submitting a resume for Chester – the website's mascot – along with $499. According to the report on the operation posted on the website, an express packet in Chester's name arrived from a post office box in Dubai a week later on June 5, 2009. The package contained Chester's distance MBA diploma, two sets of college transcripts, a certificate of distinction in finance, and a certificate of membership in the student council. According to the paperwork, the pug 'earned' a GPA of 3.19.

Read: Axact-gate probe: Foreign experts might be called in for help, says Nisar

All documents were issued in the dog's American Kennel Club pedigree name Chester Ludlow, GetEducated.com said. Chester also received a Rochville University window decal for a car, the report added.

Published in The Express Tribune, May 21st, 2015.