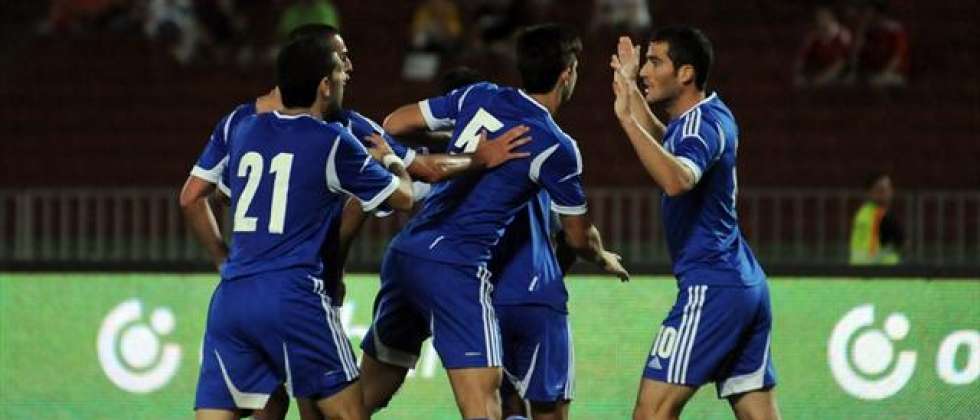 ---
JERUSALEM: Israel Football Association chief Rotem Kamer Tuesday condemned a Palestinian attempt to oust his country from world football governing body FIFA as "cynical" and counter to the spirit of sport.

Kamer's remarks came as FIFA chief Sepp Blatter was in the region to try to reach a resolution on the Palestinian bid to expel Israel at a meeting later this month.

Blatter has said the issue is his "challenge number one" ahead of the May 29 FIFA Congress, at which he will also be seeking reelection.

He was to meet Israeli Prime Minister Benjamin Netanyahu later on Wednesday ahead of talks with Palestinian president Mahmud Abbas on Thursday.

Kamer said that the Palestinian demand had "nothing to do with sports".

"We see it as a clear mix of politics and football, something which should not find a place in the FIFA Congress," he told reporters.

"We believe football in our region should be used as a bridge between people".

Palestine, which has been a member of FIFA since 1998, wants the world body to bar Israel from international competition to punish restrictions it places on the movement of Palestinian players.

It also opposes the participation in the Israeli league of five clubs located in Jewish settlements in the occupied West Bank.

The motion will need a three-quarters majority to be passed at the FIFA Congress in Zurich.

Kamer stressed the IFA has "helped the PFA (Palestine Football Association) in any way it could."

He said regulating the movement of Palestinian players "is not something that is in our hands," and it was security concerns that prevented the entry of a small number of players into Israel.

"I don't see any other football associations in the world telling their governments how to deal with security issues," he said.

The Palestinians are also basing their request for Israel's expulsion on the "racism" against Arabs of some Israeli clubs.

Kamer acknowledged a problem existed but said it was not unique to Israel. He said the authorities had taken harsh steps against Beitar Jerusalem, which has notoriously ultra-nationalist fans.

"Our national teams are combined with Arabs and Jews, we have joint leagues, joint clubs," he said.

"Instead of trying to use it as a weapon against each other, let's try to do projects of peace to show football can bring people together."

PFA head Jibril Rajoub rejected Kamer's criticism, saying the demand to expel Israel was "nothing related to politics".

"The suspension of Israel is not our target, our target is to help the Palestinian athletes to move," Rajoub told reporters in Ramallah, speaking in English.

Rajoub said he had met with former Israeli president Shimon Peres on the matter "six times" but they failed to resolve the issue.

"We (will) never accept a compromise. There is no deal outside of FIFA," he said.

Blatter, who was due to speak to reporters after his meeting with Netanyahu, said last week that a successful vote on the Palestinian motion would be a "dangerous" precedent that could get FIFA involved in other political and diplomatic battles.

But he said that Israel would need to "concede something" in return for the motion being rejected.