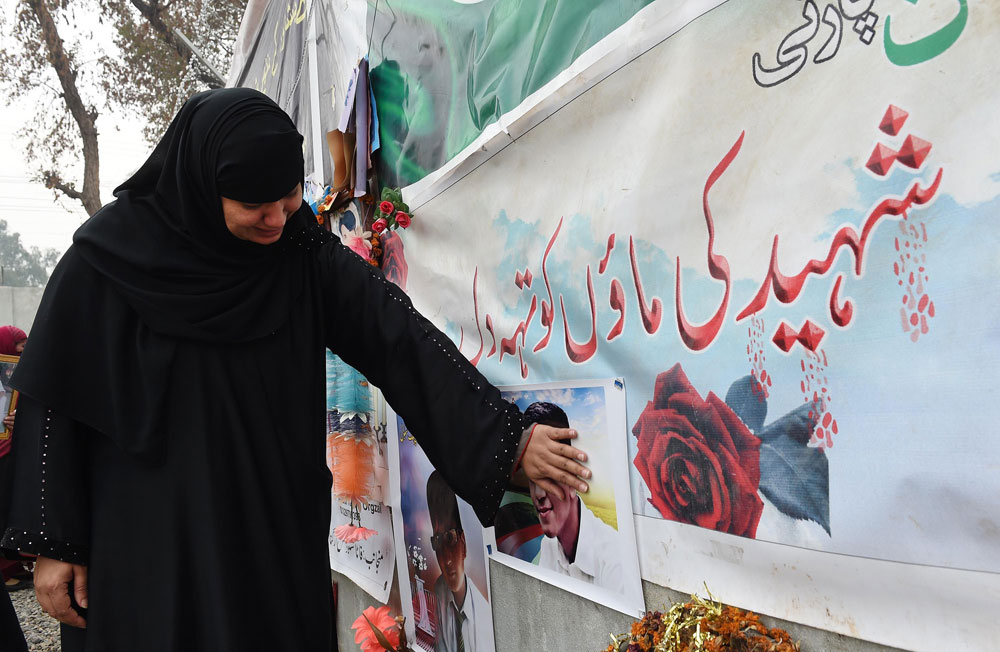 ---
PESHAWAR: Parents of the martyred Army Public School children said on Saturday that if justice is not served, they will hold a peaceful protest in Islamabad in front of the Parliament House on June 16.

The parents said that the judicial inquiry team formed to probe into the school attack has not produced any results as yet, and they want the culprits to be brought to justice.

"I would say that we will hold a 'dharna'," the parent addressing a news conference in Peshawar said after pausing suddenly.

"No, dharna is an overly used term. We will hold a peaceful protest outside the Parliament," he quickly clarified.


Express News screengrab.

Read: 132 children killed in Peshawar school attack

"Our children are dead, but we want to protest for the safety of your children," he appealed to parents from all over Pakistan to come and join them in their pursuit of justice.

Read: Our darkest hour

"We urge all print and electronic media to be with us on that day. Doctors, lawyers should also come and unite with us for this cause," they said.

On December 16, 2014, Peshawar witnessed the bloodiest and the most savage terrorist attack the country has seen in years. At least 141 people, including nine staff members, were killed and 121 wounded when seven Taliban gunmen stormed the Army Public School and Degree College on Warsak Road in the Cantonment area around 11am.