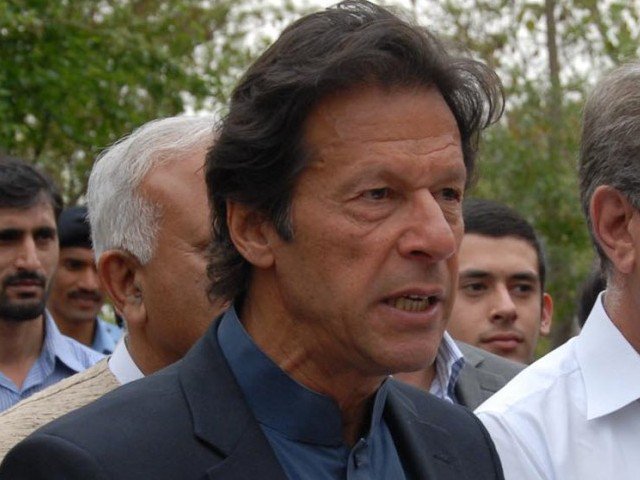 ---
ISLAMABAD: Pakistan Tehreek-e-Insaf (PTI) chairman Imran Khan said on Monday that the Election Commission of Pakistan itself was involved in rigging the 2013 general elections, Express News reported.

Addressing the media in Islamabad, Imran said the institutions are supposed to be independent under a democratic system.

"As soon as the investigation of NA-122 is completed, I will tell you whether the National Database and Registration Authority was pressurized or not," the PTI chief said.

Speaking about the report submitted by the election tribunal, Imran questioned as to why did the Presiding and Returning Officers act illegally and open ballot bags.

"It was not for anyone's benefit," Imran said.

With regards Saad Rafique's decision in the SC, the apex court has only granted a stay for month.

Punjab's former election commissioner, who supervised the 2013 general elections in the province, had admitted that the returning officers (ROs) did not adhere to the election commission's formula for demanding extra ballot papers.

Read: Rigging investigations: Ex-election chief admits defying rules

While some ROs requested for only three percent extra ballot papers, in other cases the ROs asked for up to 30 percent more ballot papers than the total registered voters, said Mehboob Anwar while testifying before the Judicial Commission investigating allegations of organised rigging in the 2013 polls.
COMMENTS (10)
Comments are moderated and generally will be posted if they are on-topic and not abusive.
For more information, please see our Comments FAQ