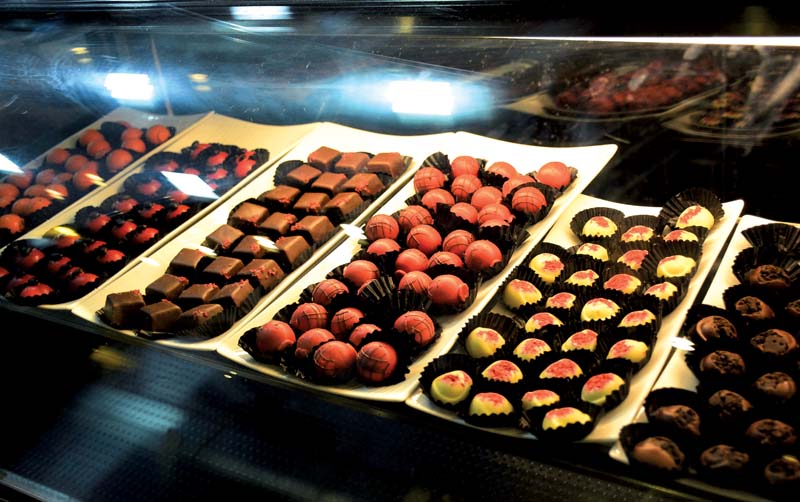 ---
ISLAMABAD:



An American chain that serves Belgian chocolate, N street chocolate café, has made its way to Islamabad.




"Belgian chocolate in Pakistan is like an exchange of sweetness and love," remarked Belgian Ambassador Peter Claesz who inaugurated the event late Thursday night.

A cozy corner shop at the Centaurus, the café is a dreamlike reality for a chocolate lover with chocolate fountains, chocolate assortments, chocolate desserts and even chicken-coated chocolate!

N street chocolate café has a total of 170 chocolate dishes and other foods to choose from. The idea originally sprung in the mind of a newly married American couple when they tasted chocolate in Belgium for the first time and fell in love all over again.

Upon their return to the US, they started their first chocolate café on N street in Sacramento, California and called it "N Street Chocolate Café". Since then it has branched out to multiple chains worldwide.

Lahore and Karachi have gotten a taste of chocolate cafes such as at the famous Butler's café, however it is the first time that Islamabad will get a taste of a café dedicated to serving chocolate entirely. The café also serves sugar-free chocolates for weight watchers and diabetics.

Published in The Express Tribune, May 9th, 2015.