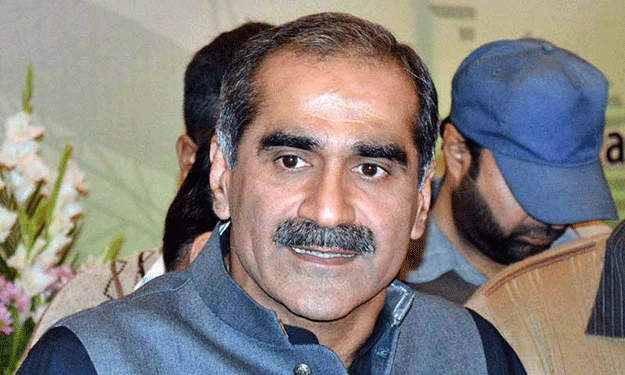 ---
ISLAMBAD: As Election Commission of Pakistan (ECP) on Thursday issued a notification annulling Khawaja Saad Rafique's membership in the National Assembly from NA-125, Rafique moved to the Supreme Court to challenge the tribunal's verdict. 

"Pursuant to the May 4 judgement passed by the election tribunal in petition titled 'Hamid Khan vs Saad Rafique and Others', the ECP hereby denotifies the membership of Khawaja Saad rafique," the election commission's notification said.

Read: Election tribunal rules in favour of PTI in NA-125, announces re-polling

However, Rafique challenged the tribunal's verdict in the Supreme Court and announced that he will participate in the re-polls and contest elections from the constituency once again.

Rafique's counsel Khawaja Haris filed a 15-page appeal against the election tribunal May 4 verdict calling for re-polling in the NA-125 Lahore Cantt constituency. In his appeal, he stated the tribunal judgment is against the law.

"PTI candidate Hamid Khan failed to prove the case as pleaded by him in front of the election tribunal and therefore the judgment is against the law," the appeal contended.

"The election tribunal has misconstrued the law," it added.

Further, the appeal stated the existence of an election cell in the office of district returning officers is also presumptive as there is no evidence supporting the claim.

On May 4, an election tribunal ruled in favour of Pakistan Tehreek-e-Insaf on Monday, whereby re-polling in the coveted NA-125, Lahore Cantt constituency was announced.

The decision came after the tribunal found irregularities in the polls that were held in the constituency in the May 2013 general elections.

Read: NA-125: PML-N to appeal election tribunal's verdict in SC

According to former ECP secretary Kanwar Dilshad, Rafique would have had to resign after the declaration of the NA-125 polls null and void by the election tribunal.