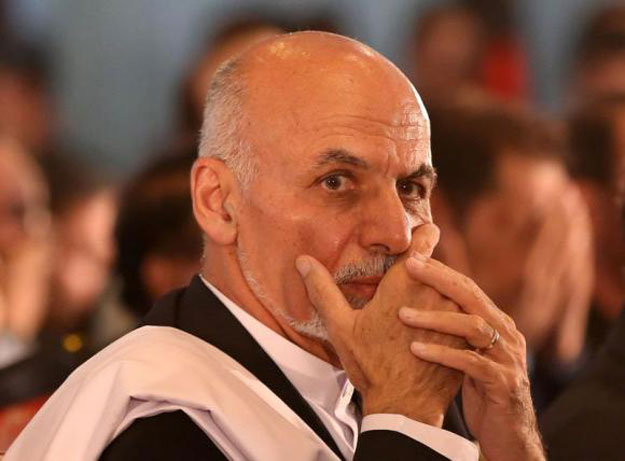 ---
Demanding "sovereign equality", Afghan President Ashraf Ghani said Pakistan must allow his country direct access to India through Wagah border in Lahore.

At present, Pakistan allows Afghan trucks carrying goods meant for India only up to its last checkpoint at Wagah and not to the Indian checkpoint at Attari which is just less than a kilometer away.

Ghani, in an exclusive interview to Indian newspaper The Hindu, warned that if the deadlock continues, Afghanistan will not provide equal transit access to Central Asia for Pakistani trucks.

Read: Indian, Afghan leaders pledge to fight militants, build trade

The Afghan president, who is in India on his first state visit, said Pakistan must accept the "national treatment" clause agreed to in the Afghanistan Pakistan Transit and Trade Agreement (APTTA), signed in 2011, which gives each country equal access up to the national boundaries of both.

On Tuesday, Ghani met Indian Prime Minister Narendra Modi and called for regional cooperation to defeat violent extremist groups.

Islamic State

The Afghan president said the Islamic State has challenged countries from "India to Russia" and that the regional countries must united to end the menace.

Ghani said the IS threat was different from that posed by groups such as the Taliban, which wanted to "overthrow the state".

"Now the prize is not the state, it is destruction. Our territory is being made the battleground. Our people are being killed brutally to show a spectacle. We all need to mobilise as a region," he said.

He, however, denied downplaying threat from groups such as the Lashkar-e-Taiba and the Tehreek-e-Taliban Pakistan, saying the "drivers have changed".
COMMENTS (37)
Comments are moderated and generally will be posted if they are on-topic and not abusive.
For more information, please see our Comments FAQ