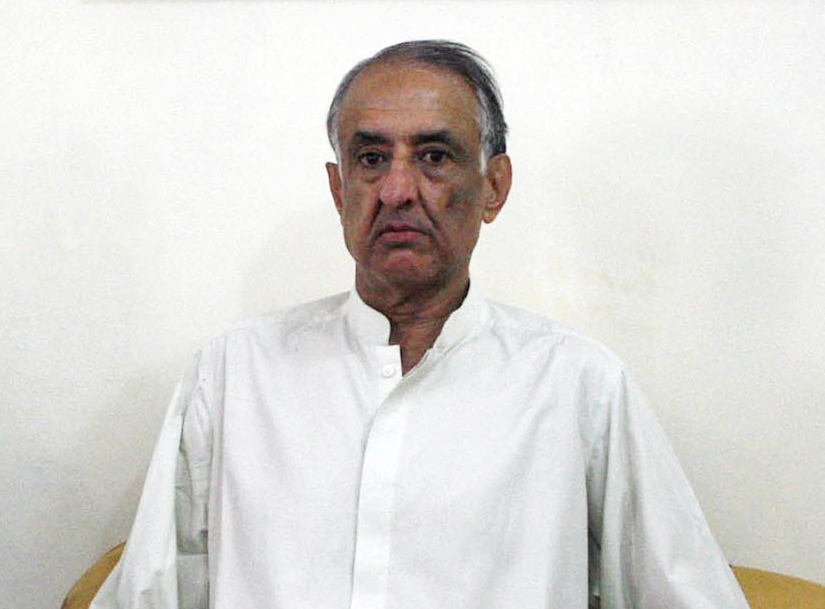 ---
QUETTA: Leader of Jamhoori Watan Party (JWP) Nawabzada Talal Akbar Bugti passed away on Monday at the Combined Military Hospital (CMH) in Quetta after suffering from a heart attack.

According to the sources, Bugti was not feeling well late Sunday evening and was transported to the hospital where he breathed his last. The cause of the death was a fatal hear attack, CMH revealed.

Talal visited Islamabad last week for medical check up and had returned to Quetta in reportedly better condition. However, his health deteriorated last night.

His body was shifted to Bugti House in Quetta for final rites.

Talal was born in Dera Bugti on 17 March 1952. He was the fourth son of Nawab Akbar Bugti. He had two elder sisters and an elder brother. Talal Bugti leaves behind three sons -- Shah Zain Bugti, Gohram Bugti and Mir Chakar Bugti.

The JWP leader began his formal education in 1957 by joining Dera Bugti School and, in 1958, he joined Quetta Grammar School and soon after he joined Atichison College, Lahore. After studying at Aitchison for six years, he completed his schooling from Quetta Grammar School. He then completed his BA from the University of Punjab, Lahore.

Bugti took over the Jamhoori Watan Party (JWP) presidency after the death of Nawab Akbar Bugti in 2006. He was heading his own faction of (JWP) while another faction is headed by Nawab Aali Bugti, the Chief of Bugti tribes.
COMMENTS (9)
Comments are moderated and generally will be posted if they are on-topic and not abusive.
For more information, please see our Comments FAQ