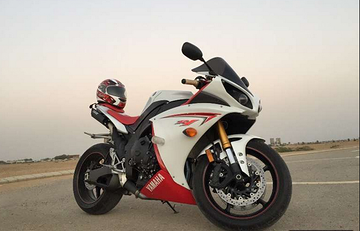 ---
KARACHI:

Pakwheels.com, the undisputed market leader in the country's growing online-classified automobile market, is looking to become a billion-dollar start-up in five years – a goal that has kept it from accepting acquisition offers from foreign companies.


"We had both investment and acquisition offers, but since we wanted to stay in the business, we preferred investment over acquisition," Pakwheels.com CEO Muhammad Raza Saeed told The Express Tribune in an interview.

Launched in 2003, the Lahore-based start-up has grown significantly and now has 100,000 daily unique visitors. It receives about 45,000 listings a month and 600,000 people take the numbers of car sellers from the website every month.




This impressive growth helped the company secure $3.5 million funding in 2014 from Frontier Digital Ventures, a Malaysian venture capital fund focused on online classified businesses in the emerging and frontier markets.

Though Saeed refused to disclose their annual revenue, he informed that the number has jumped by a whopping 6,000% since its inception in 2003. The company, which was started by two people, now has 65 employees and the number will touch 100 by the end of this year.

Moreover, it has also received acquisition offers that could provide with Saeed an exit opportunity. He, however, prefers otherwise.

"It is like a gamble. We know there are risks in taking such a decision, but we are ready for anything because we want to become a much bigger and far more valuable company," Saeed said. But, at the same time, he expressed optimism about the recent acquisition of EatOye.com, an online food-ordering website, by German tech giant Rocket Internet.

The deal will attract new investors into the business, Saeed says of EatOye's acquisition. "It is good to see the exit of a local start-up. This will encourage investors to invest in new ventures, develop them and then exit the market by availing a good acquisition offer," he said.

The automobile space has created the largest market value among vertical classifieds – ventures that are meant for specific sectors. Globally, public and private companies in automobile sector together are valued at over $50 billion.

Speaking about the size of the internet companies in the country, he said, the business is still in its infancy compared to India. There are four to five portals in India, such as flipcart, snapdeal, olacabs, that are worth more than $1 billion. "According to the market size of Pakistan, we must have had at least one such big venture in Pakistan," he said.




In India, there are four to five automobile portals but there worth is less than $1 billion. However, the size of these portals is big and the reason of this is the large size of automobile market in India, where you can find more than 45 car models with 200 variants, he said. However, despite all odds, Saeed expects at least one internet company in Pakistan to cross $1 billion valuation in the next five years.

With a growing population of 200 million people, growth in internet penetration and the launch of third generation (3G) services indicate a bright future of technology businesses in Pakistan. Despite lagging behind in its region, the recent growth is very promising in the country, he added.

"Simply put, it is hard to ignore Pakistan," he said.

Replying to a question, Saeed said that the large chunk of the website's income come from advertising and lead generation (the service charges it generates by connecting car buyers and sellers).

When asked about the competition with Carmudi.pk, a relatively newer automobile portal, he said competition is always good. Every new player in this market is going to bring new car buyers and sellers to the internet. And, since the market size is growing, the pie is still incomplete.

According to Saeed, there are up to 3 million cars in Pakistan, out of this 700,000 to 800,000 used cars are traded every year. About 40-50% of this car trade has already shifted on internet while it will be completely switched to online in the next 4-5 years, he said.

The bulk of the traffic of Pakwheel.com comes from eight large cities of Pakistan. The combined traffic of Islamabad and Rawalpindi is more than 25%, while both Lahore and Karachi have an equal share of about 25% each.

Like other technology businesses, Saeed also has some reservations on Prevention of Electronic Crimes Act (PECA) 2015, a new cyber-crime regulation that the parliament is soon expected to pass and turn it into a law.

Apart from some very good things like the security clauses, there are some ambiguous clauses in PECA 2015 that might affect technology businesses.

"For instance, section 14 has few things that have to be unambiguous as its current broader meanings can create problems for many," he said.

THE WRITER IS A STAFF CORRESPONDENT

Published in The Express Tribune, April 27th,  2015.

Like Business on Facebook, follow @TribuneBiz on Twitter to stay informed and join in the conversation.