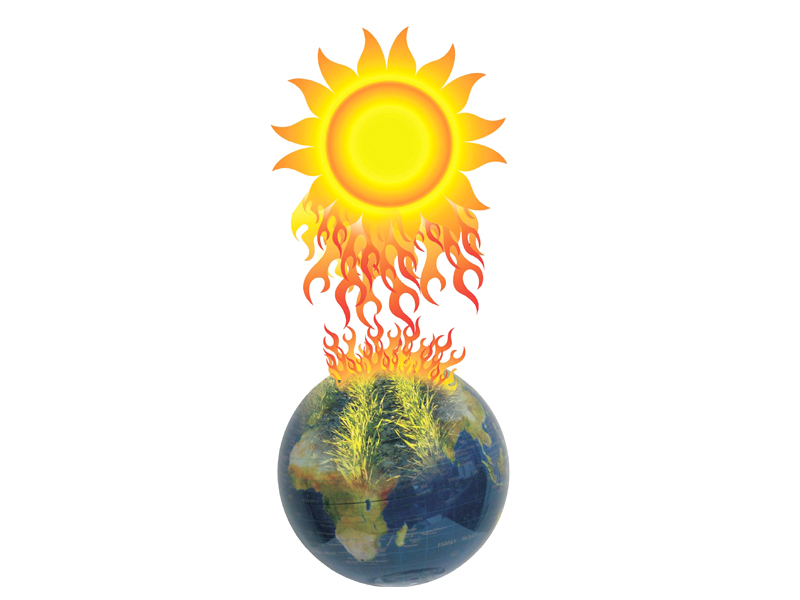 ---
LAHORE:



Advocate Rafay Alam said on Wednesday that it appeared that the provincial governments, particularly in Sindh and the Punjab, were not serious in safeguarding their economies from the harmful impacts of climate change.




He said the federal government had given the provinces the leeway to devise policies on climate change adaptation. However, he said, the provincial governments were yet to start work on the formulation of these policies.

He was speaking at the launch of a report titled Climate Change Adaptation in the Indus Eco-region: A Micro-Econometric Study of the Determinants, Impact and Cost Effectiveness of Adaptation Strategies. The report is based on a study jointly conducted by the Worldwide Fund for Nature (WWF) Pakistan, the Lahore University of Management Sciences (LUMS) and the London School of Economics and Political Science.

Alam stressed the need for raising awareness about climate change and its harmful impacts amongst the politicians. He said this was needed to ensure that a policy on adaptation to climate change was not just devised but also implemented by the provinces.

Alam said the study was the first of its kind for the country. He said the study had used quantitative variables to study the impact of climate change in the country using various scientific techniques. He said the study would serve as a baseline for researchers attempting to study the impact of climate change on Pakistan in future.

WWF Pakistan Director General Hammad Naqi Khan said that rather than trying to prevent climate change, his organisation was focusing on helping the country adapt to the impacts of climate change. He said most of the country's agriculture relied on irrigated farming. He said any adverse impact on water resources because of climate change could have serious repercussions for production of food grains and key cash crops.

Ali Dehalvi, one of the authors of the study, said research for the study had revealed that production of wheat and cotton could be increased by 49 to 52 percent if farmers were encouraged to adopt the techniques discussed in the study.

He said that based on the study of climate data for 65 years, the report estimated that the country would experience at least 0.5 degree celsius rise in average temperatures by 2040. He said this would cause about 8 to 10 percent fall in the crop yields in the country.

Dehlavi said training of farmers on various on-farm adaptation measures could be helpful in dealing with water shortages.

He said such trainings were an economical way to deal with issue compared to more expensive measures like lining of irrigation canals or building of water reservoirs.

Published in The Express Tribune, April 16th, 2015. 
COMMENTS
Comments are moderated and generally will be posted if they are on-topic and not abusive.
For more information, please see our Comments FAQ