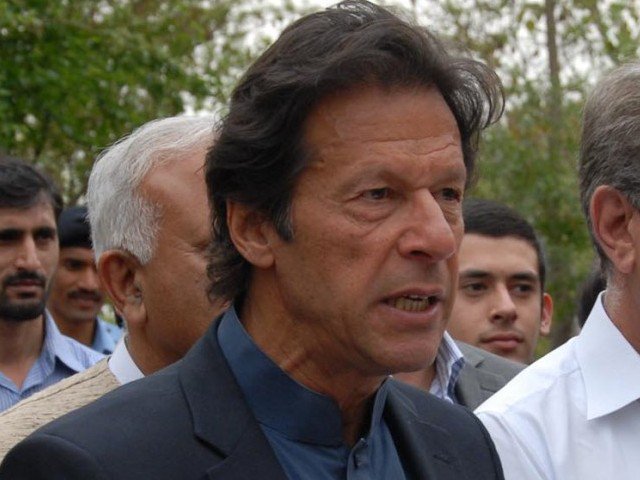 ---
KARACHI: In reply to the defamation notice issued by Muttahida Qaumi Movement (MQM) against him, Pakistan Tehreek-e-Insaf (PTI) chief Imran Khan said on Wednesday that party leader Zahra Shahid was killed after an 'inciteful' speech by Altaf Hussain.

Imran in his reply stated that terrorists were arrested by Rangers after a raid at MQM headquarters Nine Zero – something that proves the party is a terrorist organisation, Express News reported.

Read: MQM files Rs5b defamation suit against Imran Khan

Hence, added Imran, the defamation notice is baseless, non-maintainable.

In July 2013, the MQM had filed a defamation suit worth Rs5 billion against the PTI chairman.

Party leaders Farooq Sattar and Senator Farogh Naseem personally filed the suit in the Sindh High Court in the wake of PTI leader Zahra Shahid Hussain's murder after Imran hit out at Altaf.

Read: PTI leader Zahra Shahid Hussain shot dead in Karachi

On May 18, 2013, Just hours before re-elections in some polling stations of NA-250 were due to begin; Zahra Shahid was shot dead outside her house in Karachi.