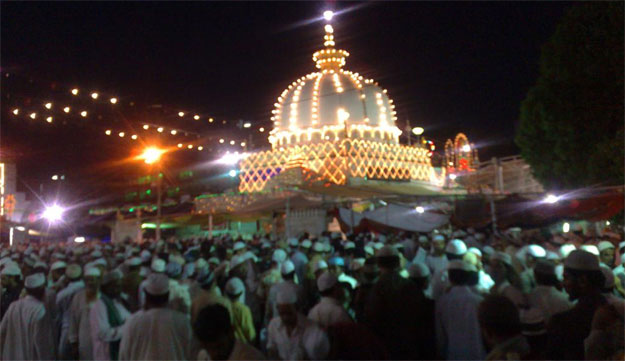 ---
JAIPUR: Pakistan's top envoy in India expressed hope on Sunday that India would issue visas to Pakistani pilgrims seeking to visit the country for Khwaja Gharib Nawaz's Urs, given both countries' current "cordial" relations.

Hopeful India would reciprocate Pakistan issuing visas to Indian pilgrims visiting sacred sites in the country, Pakistan's High Commissioner to India Abdul Basit, while speaking to the Times of India, said, "I don't see any possibility of them not visiting India at a time when relations between the two nations are cordial," he added.

Read: Indian foreign secretary's visit icebreaker between countries: FO

Around 500 pilgrims from Pakistan applied for visas at the Indian high commission in Islamabad a week ago, Basit said.

"Pakistan has been more flexible in issuing visas to Indian pilgrims, be it for Sikhs or Hindus," the envoy added.

Read: Baisakhi festival: Thousands of Sikh pilgrims arrive to a warm welcome

"Recently, we issued visas to 500 Sikh pilgrims during Baisakhi to visit gurudwaras and to many Hindu pilgrims to visit their sacred places like Shree Katasraj, Sadhu Bela in Khanpur. Seeing our response to Indian pilgrims, I hope India will respond positively to our pilgrims, he added."

Read: Celebrating Guru Nanak: 3,000 Sikhs from Peshawar travel to Lahore

This year marks the 803rd Urs of Khwaja Gharib Nawaz, and Pakistanis have applied for Indian visas to attend the annual ceremony at his shrine in Ajmer, Rajasthan, starting from April 20.

Basit said if visas are issued to them on time, the group is likely to reach Ajmer on April 20.

For the last two years, Pakistani pilgrims from have not been visiting Ajmer Dargah during the Urs.

Read: Death-row prisoner: Sarabjit Singh dies in hospital

In 2013, the pilgrims were not issued visas owing to the killing of an Indian prisoner, Sarabjit Singh, in Kot Lakhpat Jail in Lahore. Meanwhile, in 2014 relations between the two countries were fragile due to cross-border shelling and frequents Line of Control violations.