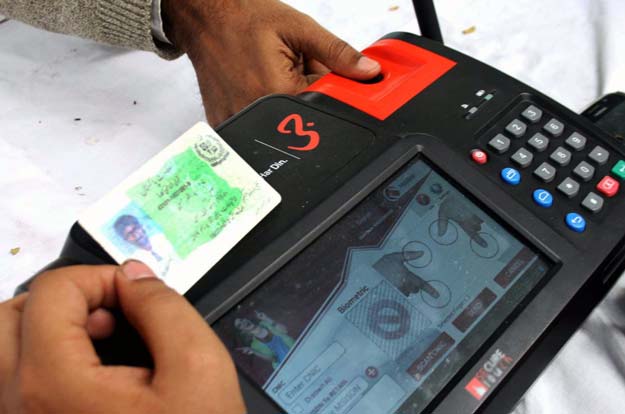 ---
KARACHI: There is a strong likelihood that cellular mobile operators (CMOs) will lose close to 20 million subscriptions as a result of the ongoing drive for biometric re-verification of subscriber identity module (SIM) cards, which is ending on April 12.

As part of its National Action Plan to counter terrorism, the government had directed CMOs to re-verify 103 million SIMs through the biometric verification technology in 90 days. The directive came in the wake of December 16 terrorist attack on the Army Public School in Peshawar.

The CMOs started the re-verification campaign very aggressively but it slowed down in its final stages as consumers lost interest in the process. Before February 26, the deadline for those having more than two connections, the CMOs were able to process up to 1.3 million SIMs a day. This, however, declined to 250,000 SIMs per day in the second and final phase of the campaign.

As of April 8, the five CMOs combined were able to verify 77 million SIMs and blocked another 16.7 million after processing 60,496,307 CNICs, according to the Pakistan Telecommunication Authority (PTA).

Even if the CMOs process 1 million SIMs a day, which is four times the pace of final phase, they will be able to process another 4 million SIMs in the remaining days, which will take the total number of verified SIMs to 81 million.




Add to that the 17 million SIMs blocked during the process. They will still fall 5 million SIMs short of their original target of 103 million and ultimately the unverified SIMs will be blocked.

In other words, the cellular service industry will have lost around 22 million subscriptions that include the 17 million blocked already and 5 million that may remain unprocessed and eventually be blocked at the end of the ongoing drive.

This will bring down the overall cellular subscriber base from 138.6 million as of August 2014 – the cutoff date for biometric re-verification of SIMs – to 116.6 million post-April 12 deadline, translating into a 16% decline. With this, the country's cellular mobile tele-density will fall around 10%. Though sources in both the PTA and telecom sector confirmed that any unverified SIMs would be blocked after the deadline, they added the final numbers would only be clear on April 13.

There are still a couple of days left in the deadline, therefore, the actual number will be known only on Monday, said an official who asked not to be quoted. "The final number for the verified SIMs should cross 80 million," the official said.

PTA has already communicated that the deadline would not be extended so those who fail to verify their SIMs will have to visit customer service centres anyway once their connection is blocked, says another official.

Published in The Express Tribune, April 11th, 2015.

Like Business on Facebook, follow @TribuneBiz on Twitter to stay informed and join in the conversation.