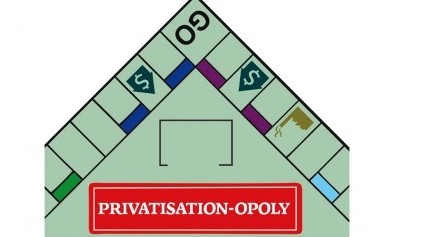 ---
ISLAMABAD: The Privatisation Commission Board (PCB) has approved the initiating of the privatisation process of Jamshoro Power Company, SME Bank and Heavy Electrical Complex (HEC).

This was decided in a PCB meeting on held on Friday. The World Bank is interested in funding and rehabilitating the technical potential of Jamshoro Power Company (JPC) before marketing it, similar to the KAPCO transaction, according to what the meeting of PCB was told. The PCB was chaired by the Federal Minister for Privatisation, senator Waqar Ahmed Khan. The board reviewed the list of the public sector enterprises included in the privatisation program and permitted the privatisation process of the JPC, SME Bank and HEC.

The meeting was further informed that most recently 99 more properties in Punjab have been transferred to PTCL. Etisalat is also being approached to de-list the private properties and those under litigation as to close the transaction, get the overdue remaining proceeds of $799 million to settle the issue in an amicable manner. Etisalat is also being appoached to pay the $799 million that they owe to Pakistan. They have been asked to complete the PTCL transaction with Pakistan amicably.

Etisalat signed an agreement to buy a 26 per cent stake in PTCL for $2.6 billion in 2006. Under the contract, the government agreed to transfer the property before Etisalat made the full payment. Earlier in February, Pakistan's minister for privatisation Waqar Ahmed Khan said he expected the pending instalment of $833 million to be paid in a month's time by the Emirates Telecommunication Corporation for a stake in PTCL when he heard about Etisalat's chairman remarks linking the pending instalment to the handover of 3,000 real estate units. The board has decided to revaluate the National Power Construction Company (NPCC) after reviewing its status.

The PC Board reviewed the status and progress of various other ongoing and upcoming transactions. The PCB wants to have a presentation from the Finance Division regarding the utilisation of privatisation proceeds. The assessment of the real values of the entities to be privatised, should to be carried out by a third party and should be conducted with as much transparency as possible, said Waqar Ahmed Khan. Secretary PC Shahab Khawaja, PC Board members, senior officials of the respective ministries and departments were present during the meeting.
COMMENTS (1)
Comments are moderated and generally will be posted if they are on-topic and not abusive.
For more information, please see our Comments FAQ