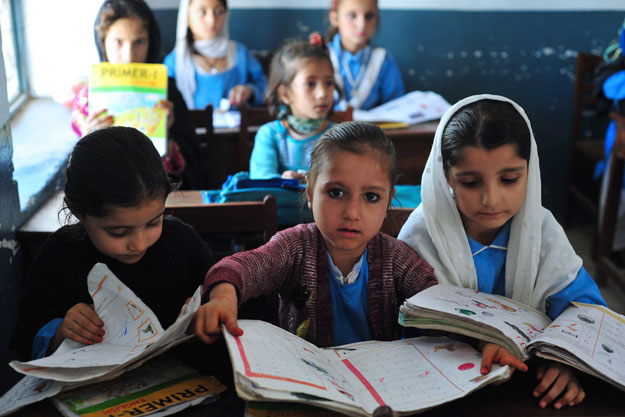 ---
KARACHI: The 'School Assessment for School Improvement' programme, a joint initiative of Idara-e-Taleem-o-Aagahi (ITA) and Institute of Professional Learning, recently launched its report on the low-cost private schooling sector in Pakistan.

The report contains findings and statistics on over 130 schools that were assessed across the country, besides highlighting various issues that hamper the growth and development of non-elitist schools in the country, which in turn results in low standards of education.

The launch was attended by school owners, representatives of school associations and private companies that provide improvement services to academic institutions as well as government officials. The assessment for school improvement programme, which is designed to help low-cost private schools by enabling them to invest in improving the quality of education, also encouraged engagement between such institutions and the organisations that would like to work with them.

Speaking at the launch, Shehzad Akhter, the president of PEAK Private School Association, appreciated ITA's efforts for the improvement of quality of education in low-cost schools.

Saba Mahmood, the chief programme manager of the Sindh government's Reform Support Unit, said that the government was taking the initiative to map private schools as well. She added that the government also planned to initiate teachers' training programmes, which will considerably improve the quality of education.

Speaking about the monitoring and evaluation tools, Tauseef Lateef, who is director of the public-private partnership initiative, said that the 'adopt-a-school' was a tried-and-tested venture. He added that assessing academic institutions with the right tools and highlighting the areas that needed improvement were crucial steps towards progress.

Published in The Express Tribune, March 31st, 2015. 
COMMENTS
Comments are moderated and generally will be posted if they are on-topic and not abusive.
For more information, please see our Comments FAQ