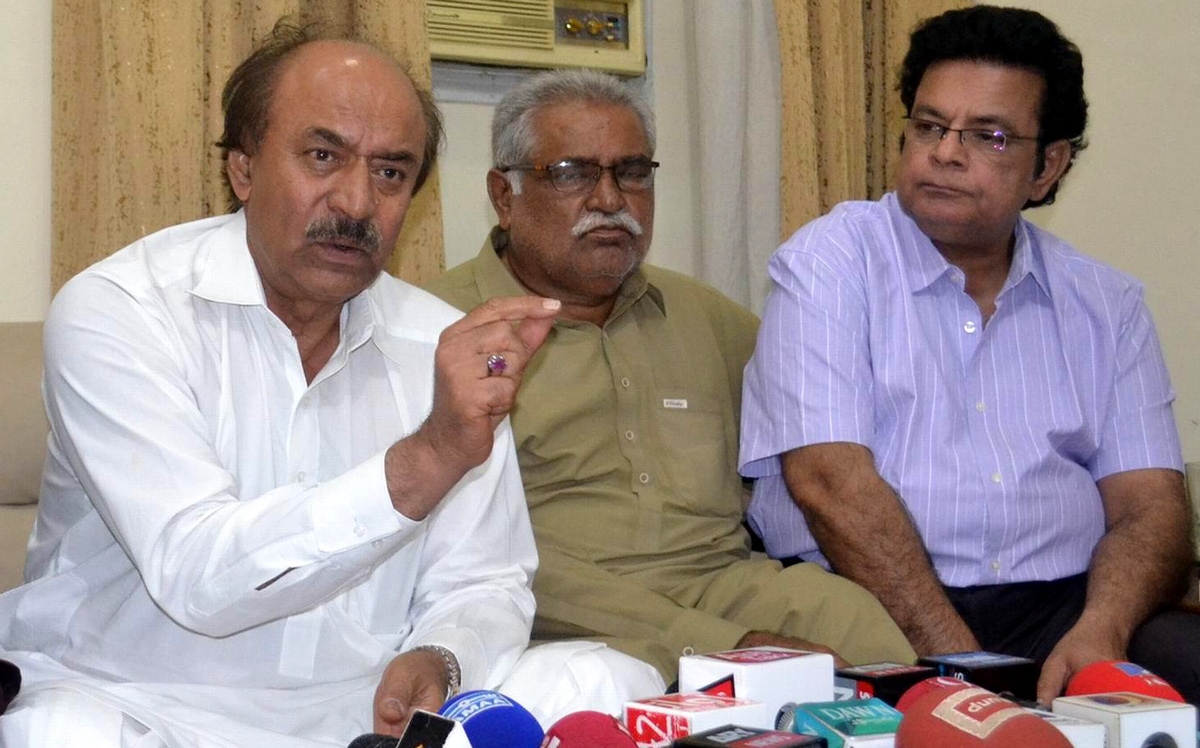 ---
HYDERABAD: Education Minister Nisar Ahmed Khuhro dismissed all possibilities of imposition of governor rule in Sindh on Friday, saying that neither the president nor the prime minister had the authority to enforce the rule any more.

He expressed these views at a press conference and the convocation of Institute of Modern Sciences and Arts (IMSA) on Friday. Notwithstanding his assertion, Khuhro accused that the Pakistan Muslim League - Nawaz (PML-N)-led federal government of trying to usurp provincial autonomy.

"It [governor rule] might be a dream of a politically defeated man," he said, obviously alluding to PML-N Sindh leader Mumtaz Bhutto who was being rumoured as one of the top candidates for the post of governor. "But the time for foisting such a system is gone." He added that the elected assemblies will not allow any constitutional violation.

Responding to a question, Khuhro said the power-sharing with the Muttahida Qaumi Movement in the Sindh government has been delayed. "There was no deadline for making the coalition government and the talks are still underway." The minister reiterated the government's support for the on-going operations in Karachi, adding that all the political stakeholders were taken on board before it started. "There was no mass reaction to the Rangers' raid at Nine Zero," he said, implying that an outburst of violent reaction by the party's supporters has come to an end.
COMMENTS
Comments are moderated and generally will be posted if they are on-topic and not abusive.
For more information, please see our Comments FAQ