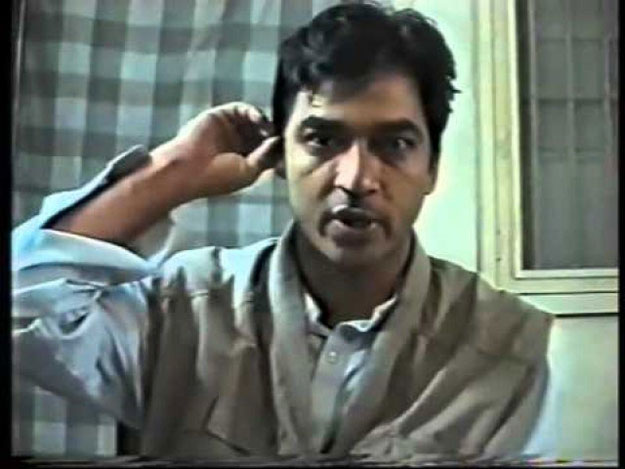 ---
ISLAMABAD/ KARACHI:



Hours before he was scheduled to be hanged, notorious target killer and Muttahida Qaumi Movement (MQM) activist Saulat Ali Khan, alias Saulat Mirza, levelled serious allegations against his party, saying he had assassinated Shahid Hamid, the managing director of the Karachi Electric Supply Company, on the orders of MQM chief Altaf Hussain.




"For the murder which I was convicted of, that of Shahid Hamid, [MQM leader] Babar Ghauri made me, Rashid Akhtar – who is dead now – and two other men from Civil Lines area talk to Altaf Hussain who, through Ghauri, ordered us to kill the KESC MD," Mirza said in a televised statement late Wednesday night.




Appearing tearful, he said he wanted to give a message to MQM workers and those who were keen on joining the party. "Look at me and consider me an example of how we have been used and discarded [by the MQM]."

Following his revelations, the government stayed his execution for at least 72 hours, sources in the Presidency told The Express Tribune. "The president has ordered a stay in the execution of Saulat Mirza, who was scheduled to be hanged at dawn on Thursday [today]," an official of the Presidency said. "His execution has now been put off for 72 hours."

Sources said the presidential orders to stay the execution had already been dispatched to the Machh jail, where Mirza is being held, through the Balochistan home department.

In his televised comments, Mirza said he wanted to say something to MQM workers for a long time but had not been given a suitable platform. He appealed to workers and activists of the party to 'open their eyes and ears'. "We have been brainwashed through ideology and the question of our nationality and rights," Mirza said. "They made us work till we had no more use and then they disposed us of like tissue paper."

After black warrants for Mirza's execution were issued, the MQM distanced itself from him. Altaf Hussain maintained that he had heard of him and Khalid Maqbool Siddiqui called Mirza a worker the party had disassociated from years ago.

Mirza claimed former Karachi Nazim Mustafa Kamal was expelled from the MQM because he got too popular. "Anyone who gets popular is kicked out. Altaf Hussain can't bear anyone [from the MQM] getting popular."

Mirza said the MQM was involved in many criminal activities. He said MQM workers in prison were facilitated under the government of Pakistan Peoples Party and added that many of them received protection at police stations on the order of Sindh Governor Dr Ishratul Ibad.

Apologising to the nation for his crimes, Mirza appealed to authorities to defer his execution for some time. He also said that his family was in danger.

Published in The Express Tribune, March 19th, 2015.
COMMENTS (2)
Comments are moderated and generally will be posted if they are on-topic and not abusive.
For more information, please see our Comments FAQ