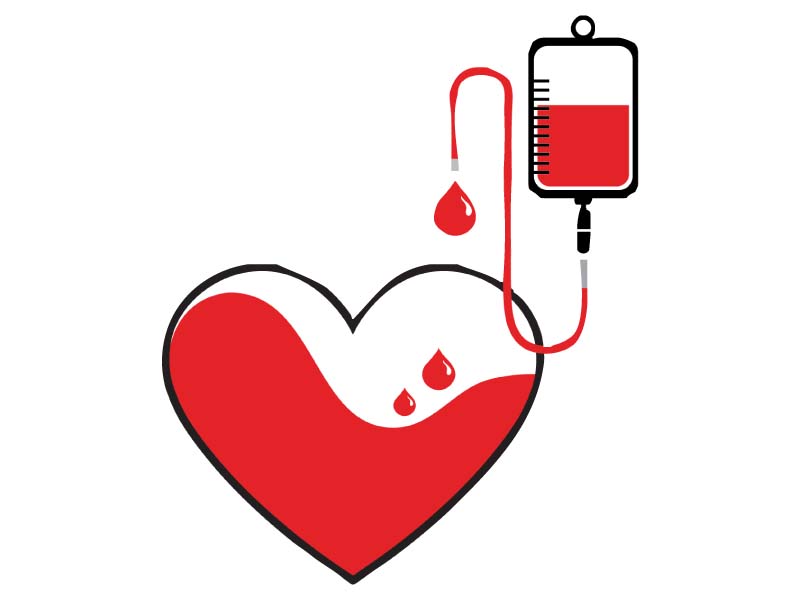 ---
As a mother, nothing could be more painful than to see your child infused with cannula lying in bed. Asma Jawwad, a 25-year-old mother, has watched her three-year-old son Wahab go through the pain every month ever since he was a toddler.

Wahab was diagnosed with thalassemia when he was seven months. He inherited the blood disorder from his thalassemia minor parents. Unfortunately, Wahab is not alone in his struggle and shares his fate with over 100,000 Pakistanis, according to the Omair Sana Foundation (OSF). Moreover, according to the World Health Organisation, an estimated 300,000 babies in the world are diagnosed with severe haemoglobin disorders annually.

Thalassemia and its life-long repercussions

Thalassemia is a hereditary blood disorder that prevents the production of haemoglobin — the protein in red blood cells which carries oxygen to all parts of the body — leaving the patient anaemic. Therefore, anyone afflicted with the disorder needs regular red blood cell-infusions.

According to data released in 2013 by medical experts, thalassemia has been on the rise in Pakistan with over 5,000 babies born with the disease each year. The problem persists because most people are never diagnosed on time and carry on living a normal life by crediting anaemia to lack of iron in the body. The only way to discover if you have the thalassemia trait is to take a special blood test called haemoglobin electrophoresis which can identify the gene.

On the other hand, thalassemia major is detected in early childhood and requires regular blood transfusions to maintain an adequate supply of haemoglobin. Due to multiple transfusions, however, the organs become severely overloaded with iron causing the patient to become vulnerable to many diseases, such as Hepatitis C and heart failure. A specific treatment is therefore needed to manage the condition. "Around 60% to 70% of children born with the disorder succumb to Hepatitis B or C before reaching the age of 10," says Dr Salman Naseem Adil, associate professor at the section of Haematology at Agha Khan University Hospital, Karachi. And if both a man and woman are carriers of thalassemia minor, they are at a 25% risk of having a thalassemia major offspring, he adds.




For Asma, the ordeal was to abort a child as both she and her husband Jawwad were carriers of thalassemia minor. "After the first two miscarriages, my third pregnancy was nothing less than a blessing but my child was diagnosed with thalassemia during my second trimester which left me with little option but to abort the pregnancy," recalls Asma.

Moreover, some thalassemia minor parents have to take extreme measures to safeguard their unborn babies from becoming vulnerable to the disorder. For Rahat Muhammad, a thalassemia minor carrier who lost her 16-year-old son to the disorder, the only option left was to undergo sterilisation — a permanent procedure to prevent pregnancy — after having five children, two of whom were diagnosed with thalassemia major and one with thalassemia minor. Her 13-year-old daughter, Hajra, who stands in line for blood transfusion at OSF says, "I love going to school but my feet and head hurt and I often get sick." Rahat and her husband later took the test and were both diagnosed with thalassemia minor.

Signs and Symptoms of Thalassemia

The symptoms of thalassemia depend on the type of disorder diagnosed. Even though all types of thalassemia are associated with anaemia and different types of bone diseases, the following symptoms can indicate presence of the disorder.

Thalassemia minor

This usually does not show any symptoms. If it does, it causes only minor anaemia.

Beta thalassemia

This is divided into two major types:

1. Thalassemia major (also called Cooley's anaemia)

The symptoms generally appear before a child's second birthday. The severe anaemia related to this condition can be life-threatening and requires regular blood transfusions. Other symptoms include:

•  Fussiness

•  Paleness

•  Frequent infections

•  Poor appetite

•  Failure to thrive

•  Jaundice (yellowing of the skin and whites of the eyes)

•  Enlarged organs

2. Thalassemia intermedia

This is a less severe form of beta thalassemia and doesn't require blood transfusions. Children with thalassemia intermedia start to develop symptoms later in life.

Alpha thalassemia

This also has two types:

1. Hemoglobin H disease

It can cause bone diseases and the cheeks, forehead and jaw may all overgrow. Other symptoms include:

•   Jaundice

•  Extremely enlarged spleen

•  Malnourishment

2. Hydrops fetalis

The second type of alpha thalassemia is an extremely severe form of the disease. It occurs before birth and most individuals with this condition are either stillborn or die shortly after birth.

SOURCE: HEALTHLINE.COM


Treatment for thalassemia in Pakistan

The curative treatment for thalassemia is a bone marrow transplant. In Pakistan, the treatment costs around Rs2.5 million while in other countries it costs between Rs10 million to Rs15 million. Despite the comparatively low cost, the treatment is unavailable in most parts of the country and is only provided by the following hospitals:

•  Armed Forces Institute of Bone Marrow Transplant in Rawalpindi

•  Agha Khan University Hospital and National Institute of Blood Diseases in Karachi

Fight against thalassemia

With increasing numbers, the only logical solution towards eliminating the disease, according to Dr Saqib Ansari, a pediatric haematologist at the National Institute of Blood Diseases, is to create awareness among the masses. "A simple test can help us save lives and prevent marriages between two carriers," explains Dr Ansari. According to Dr Adil, however, "Through blood transfusion children can live normal lives. The main issue, however, is affordability because it costs Rs8,000 per month for blood transfusion." Children in villages and remote areas succumb to the disease because of poverty and lack of health facilities, he adds.

Although the Thalassemia Bill —  making blood screening mandatory for couples before marriage —  was passed in 2014, there is no implementation. "The disorder is spreading owing to intra-family marriages," says Dr Ansari, who suggests that the test should be taken before getting a CNIC or B-Form made. To make this a reality, there is a need for Thalassemia Centres to be opened up across the country as currently there are only a handful of them, he adds. "Approximately Rs80 million is required to set up a centre," states Imtiaz Ahmed Malik, the coordinator at OSF. "The government may not have the expertise but they can at least provide funds to reduce the number of children born with the disorder," he adds.

Another major challenge towards reducing thalassemia cases is countering the stigma surrounding abortion. In case a couple is diagnosed with the disorder after marriage, the next best alternative is to conduct a Chorionic Villus Sampling (CVS) during pregnancy. CVS tests the foetus for thalassemia and in case it turns up positive, abortion should be recommended. "Countries such as Iran and Saudi Arabia permit abortion in case the foetus is diagnosed with thalassemia major," says Dr Adil. "This has helped them decrease the number of patients, but in Pakistan abortion is still considered a taboo." Over the course of eight years, from 2006 to 2014, OSF has conducted 2,000 prenatal tests and found that 99% couples agree to opt for abortion while one per cent refuse owing to religious beliefs. "Couples agree to abort their baby once we state the problems it will face after birth," says Dr Ansari. "The lack of awareness becomes a hindrance, hence there is a dire need to transmit knowledge and information about the issue," he adds.

Unfortunately, blood-transfusions, the only treatment course for patients, are also not readily available in the country. According to Malik, around 1.5 million bottles of blood are required annually for this and voluntary blood donation is less than one per cent. "People are very reluctant to donate blood and it's not easy to find donors," expresses Dr Adil. On the other hand, flawed screening of blood puts children at a risk of being infected with diseases such as HIV or hepatitis. Last year, Thalassemia Federation of Pakistan reported that 10 children, between the ages of 5 and 16, tested positive for HIV after receiving a transfusion with infected blood. Considering blood is life for thalassemia patients, perhaps this is where the country needs to start. Malik suggests spreading awareness about the importance of donating blood. But more important than managing the disease is to force couples to take the test for thalassemia and prevent the silent killer from taking another innocent life.

Published in The Express Tribune, Ms T, March 8th, 2015.
COMMENTS (1)
Comments are moderated and generally will be posted if they are on-topic and not abusive.
For more information, please see our Comments FAQ