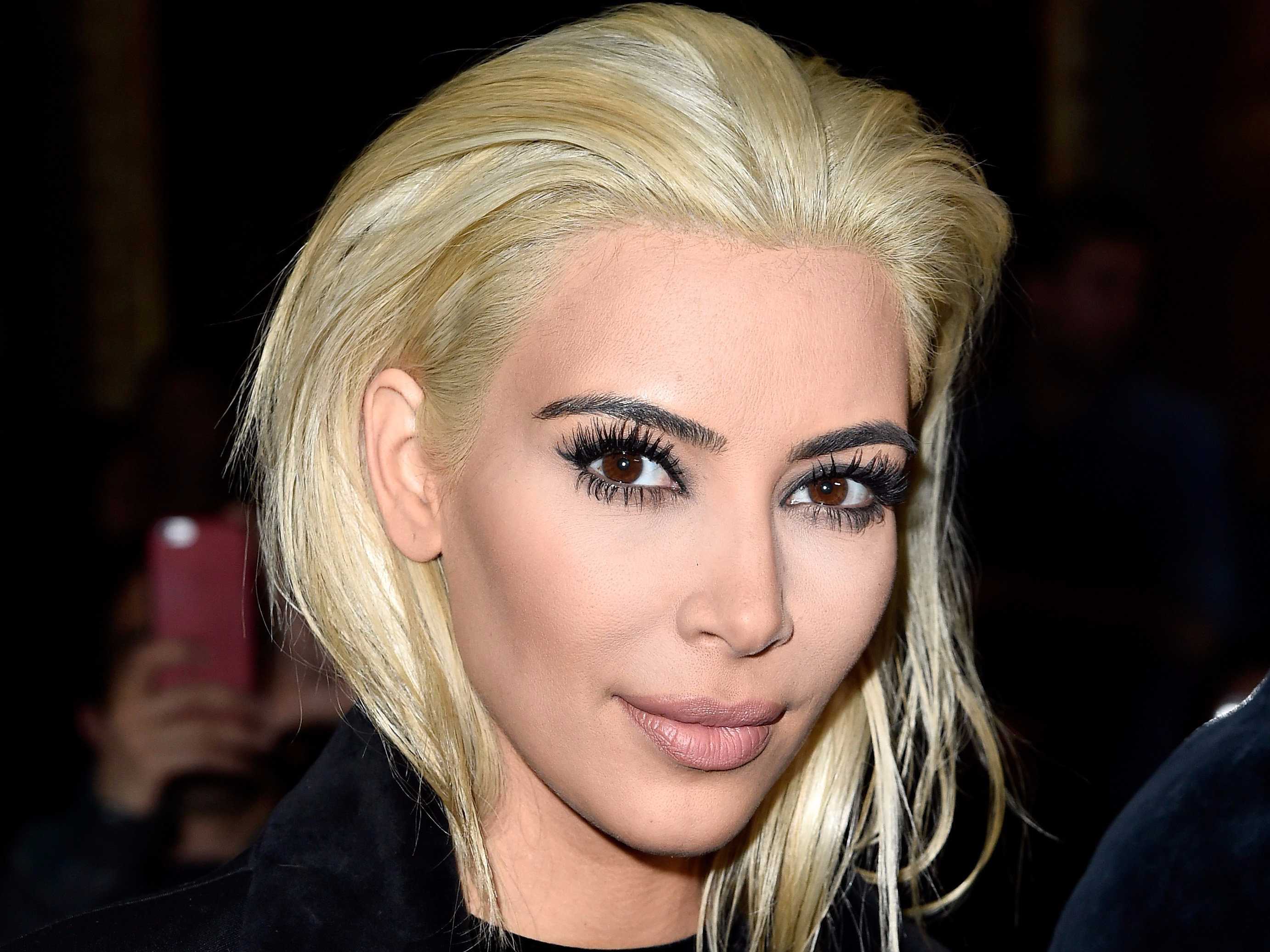 ---
The Keeping Up With the Kardashians star debuted platinum blond tresses during Paris Fashion Week Thursday and it's not the first time the natural brunette has crossed over from the dark side, reported eonline.com.


While Kardashian has dyed her hair blond in the past, it's never been this blond. According to a source, it's "just for fun. She wanted a change."




Plstinum! Thank u @joycebonelli for being my inspiration and introducing me to @GregoryRussellHair
@LorriGoddard_ pic.twitter.com/xk5xzb4ILz

— Kim Kardashian West (@KimKardashian) March 5, 2015




The last time Kardashian lightened her locks was in September 2013, three months after she gave birth to North West. At the time, Andy Lecompte Salon colorist George Papanikolos told E! News that her husband "loved" Kardashian's new look. "He was a big cheerleader for her to go blond," Papanikolos said.

Read: Kim Kardashian desperate to be 'edgy, cool'

Kardashian also went blond in August 2012, but she dyed her hair back to its natural color soon after.




Blonde at Balmain pic.twitter.com/n2CMHs9d9B

— Kim Kardashian West (@KimKardashian) March 5, 2015




Within minutes of the photos springing up online, Twitter had erupted with Kim hair-related comments.




When Amber Rose been dissing yo family but you been studying at Hogwarts. pic.twitter.com/3sEnDXHby7

— JayMarvin Gaye (@_SenseiJay) March 5, 2015




Pictures popped up of Kim and Harry Potter star Tom Felton who played the detested Draco Malfoy. People also took the opportunity of comparing her to the alien out of Hollywood film Species.




kim kardashian looks like an actual alien with her bleached hair

— old account (@milliemorriss) March 5, 2015
Kim Kardashian looks like a sims character with her new hair, all she needs is a green diamond above her head

— Danielle Taylor (@danielleTayl0r_) March 5, 2015
Is Kanye trying to turn Kim Kardashian into @DaRealAmberRose with this slicked back blond hair look?! So weird

— Moi (@TalynBug) March 5, 2015


https://twitter.com/onIineaIien/status/573518959950987265



The reality star's latest look comes just after she opened up to People about her laser hair removal.
COMMENTS
Comments are moderated and generally will be posted if they are on-topic and not abusive.
For more information, please see our Comments FAQ