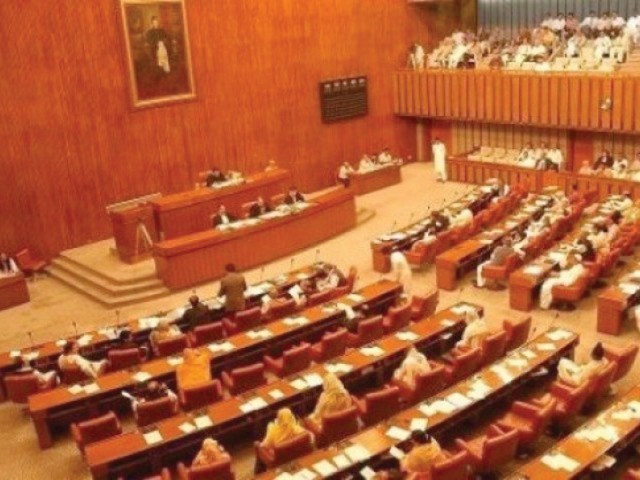 ---
ISLAMABAD: The Jamiat Ulema-e-Islam (JUI-F), a junior partner in the Pakistan Muslim League-Nawaz-led coalition, stayed away from a dinner thrown by the ruling party on Wednesday. The invitation was extended so that the coalition partners could their strategy for winning the two Senate seats up for grabs from the federal capital today.

The PML-N candidates – Iqbal Zafar Jhagra and Raheela Magsi – arranged a dinner in honour of the party MNAs and coalition partners at Punjab House, where, according to the sources, the JUI-F was a no-show. The JUI-F is part of the federal cabinet and in charge of two ministries.

Although the PML-N, which it has a strength of 188 MNAs in lower house,  does not need any further support for its two candidates but it had invited all its coalition partners at the Wednesday dinner.

The government's other coalition partners – including PkMAP (four MNAs), Pakistan Muslim League-Functional (five MNAs) and PML-Zia and National Party (one MAN each) – have announced they will vote for the PML-N candidates. The JUI-F has a total of 13 MNAs in the National Assembly.

The sources in the PML-N said Prime Minister Nawaz Sharif will start negotiations with the other smaller political parties for top slot election after Senate elections. Nawaz Sharif will himself meet Fazlur Rehman after he returns from his three-day visit to Saudi Arabia.

Talking to The Express Tribune, the JUI-F spokesperson Jan Muhammad Achakzai confirmed that his party did not attend the PML-N's dinner arranged in honour of coalition MNAs. "There might be a communication gap between the PML-N and the JUI-F while serving invitation for dinner," he said.

He, however, refused to comment when asked whether or not his party will vote for its ally in the National Assembly.

Published in The Express Tribune, March 5th, 2015.

 
COMMENTS
Comments are moderated and generally will be posted if they are on-topic and not abusive.
For more information, please see our Comments FAQ