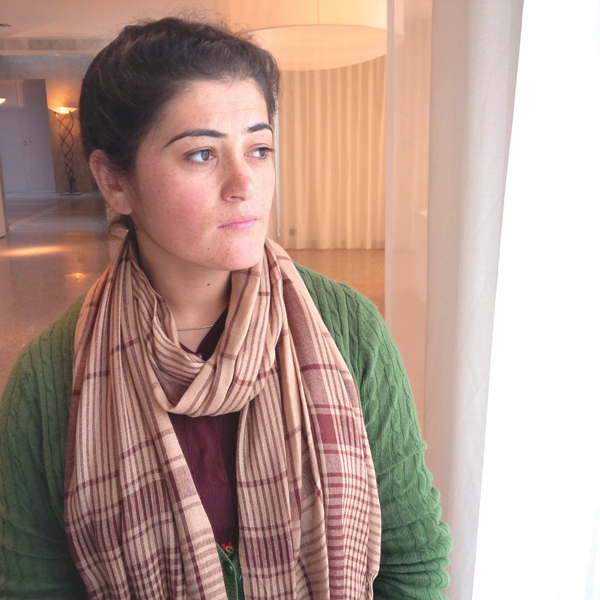 ---
ISLAMABAD: As various events continue to commemorate the upcoming International Women's Day, Martine Dorance, the French ambassador to Pakistan hosted a gathering at her residence to introduce a group of female carpenters from Gilgit-Baltistan (G-B).

Women belonging to the civil society, politics, academia and media attended the event to celebrate and hear from 10 female carpenters — stories of their struggle to find a niche in a predominantly patriarchal part of the country.

Young women trained in a skill development project focusing on carpentry, masonry and others, from Hunza and Chitral with the support of the foreign countries participated in the event.

Bibi Amina proudly introduced herself as the first female carpenter from Hunza.

It was in 2008, when Amina lost her father. With insufficient finances to complete her education, she decided to become a carpenter.

"There was no social acceptance [of a woman working outside her home]," Amina said.

Her need to earn a living soon became her passion. Over the years, Amina's will to learn took her to Norway for training and her story encouraged other girls to enter carpentry.

"Today, when I see other girls doing what I started doing alone, it is a feeling I can't express," she said.

Aqeela Bano Shah, surveyor of the project, said transport of products to other parts of the country was difficult, adding that most sales were made within G-B. However, carpentry for many women in G-B has not just been about money. It is also about creating a niche for working women in various professions.

As the funds will come to an end in coming June, Shah is positive to keep the project running on their own.

Mountain and Glacier Protection Organization CEO Aisha Khan said "empowerment of a woman lies with [control over] economics."

Rights activist Farzana Bari said the state continues to behave in a patriarchal manner and has turned a blind eye towards the bill on domestic violence.

Speaking to The Express Tribune, the French envoy said after arriving very recently in Pakistan, she was enthralled to meet women from almost every profession.

"Women here are in every field. The event today educated us on different issues and helped exchange views," she said.

Poet Kishwar Naheed appreciated young carpenters from Hunza for adopting non-professional skills while Baela Jamil, coordinator of Annual Status of Education Report, said the government should ensure compulsory education for everyone, especially girls.

Published in The Express Tribune, March 5th, 2015.
COMMENTS
Comments are moderated and generally will be posted if they are on-topic and not abusive.
For more information, please see our Comments FAQ