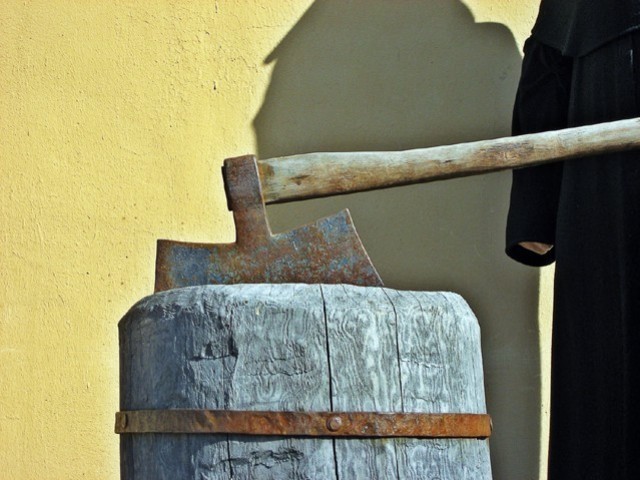 ---
RIYADH: A Saudi convicted of shooting dead a compatriot was beheaded on Sunday, bringing to 35 the number of death sentences carried out in the kingdom this year.

Mahdi Khalaf al Shamrani was found guilty of killing Saeed Msaed al Aklabi following a dispute over land, the interior ministry said.

Read: Another Pakistani drug mule executed in Saudi Arabia

He was executed in the southwestern mountainous city of Abha, the ministry said in a statement carried by SPA state news agency.

Drug trafficking, rape, murder, apostasy and armed robbery are all punishable by death under the Gulf kingdom's strict version of Islamic Sharia law.

Amnesty International said in its annual report released on Wednesday that death sentences are often imposed "after unfair trials".

Read: Egypt strikes IS targets in Libya after beheadings video

The London-based watchdog said some defendants claimed to have been tortured or "otherwise coerced or misled into making false confessions" before trial.

According to an AFP count, the kingdom executed 87 people last year, up from 78 in 2013.
COMMENTS
Comments are moderated and generally will be posted if they are on-topic and not abusive.
For more information, please see our Comments FAQ