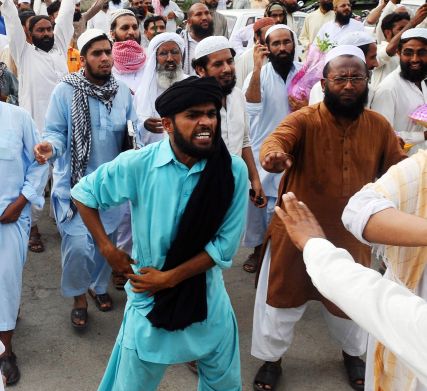 ---
The government on Wednesday said the banned Lashkar-e-Jhangvi is involved in the latest wave of sectarian attacks in the country in a bid to pressurise the government to halt executions of their members, BBC Urdu reported on Wednesday.

In a letter addressed to provincial authorities, the interior ministry has said that the LeJ had sought support from al Qaeda in executing reprisal attacks over the execution of its members and crackdown by security forces, but the militant group refused. That prompted the LeJ to turn to Taliban chief Mullah Fazlullah who provided financial support with the promise of further assistance.

Read: Convicted for murder: Two LeJ militants hanged in Karachi prison

The ministry's letter warned that the group may resort to kidnapping citizens and trade them for their incarcerated comrades.

According to the interior ministry, the group has also tasked a man, Abdul Rehman from Kabirwala in Punjab, for carrying out attacks in the province.

The letter further warned that the group has already planned attacks in Lahore, among other areas of Punjab.

Responsibility for carrying out the February 13 attack on a Shia mosque in Hayatabad are of Peshawar, which left at least 19 dead, was accepted by the TTP.

Another TTP linked group, Jundullah, had claimed responsibility for attack on a Shia mosque in Shikarpur in late January that left at least 60 dead.

Nearly two dozen people have been hanged since the government reinstated capital punishment in terror cases amid public outrage over the Dec 16 at the Army Public School in Peshawar that left 150 people, mostly children, dead. Earlier in February, two LeJ militants who had been convicted for the murder of a doctor, were hanged at the Karachi Central Jail.


COMMENTS (2)
Comments are moderated and generally will be posted if they are on-topic and not abusive.
For more information, please see our Comments FAQ