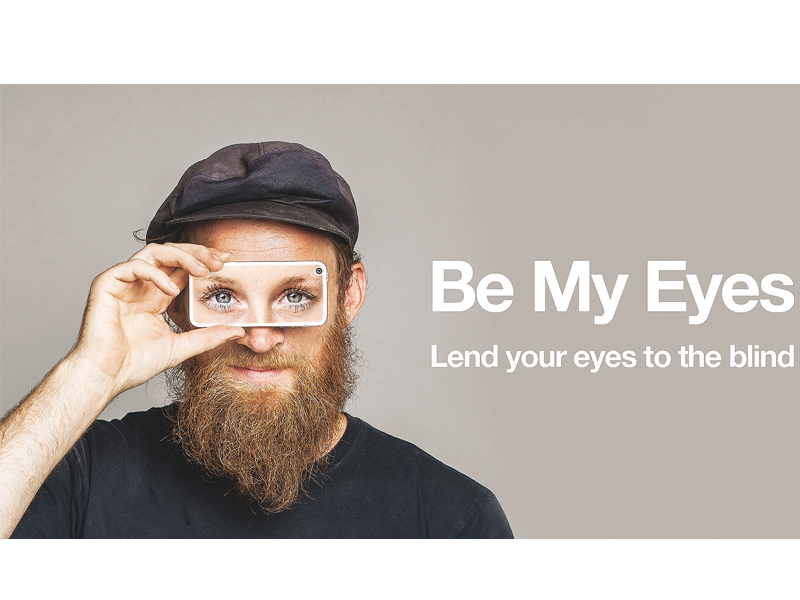 ---
The spirit of volunteerism is slowly fading away in today's fast-paced world. Most people do not find the time to devote themselves to a social cause. The launch of the non-profit app Be My Eyes, however, is working to change that. The app, available through iTunes, allows sighted users to assist the visually impaired in carrying out day-to-day activities, such as making their way through a train station or checking the expiry date of a medicine, from the comfort of their homes and at any time they deem convenient.
How it works


The idea for the app was first floated by 50-year-old Danish furniture maker Hans Jørgen Wiberg almost two years ago. Visually impaired users can take a picture of an object with a smartphone camera and send a request to a community of helpers via the app. A volunteer then accepts the request for help and responds to the user by describing the object via live video.

Easy to use

The app is designed to be as user-friendly as possible. It  features an easy user interface, which requires one to sign up via an email address or a Facebook account. The visually impaired user then accesses the app on their phone to request assistance. A user can choose to block another user if he or she is unhelpful, thus preventing unwanted intrusion. The ease with which people can access this app can potentially lead to its malign use, as sighted users can deliberately give out false information to the blind. However, such incidents have not been reported yet.




Among the many interesting features of this app, users can communicate in 80 languages and choose more than one language through the settings on their phone to help an international set of users. Moreover, this app is free of cost until September when the developers will run out of initial funding. After that, they will create a sustainable business model, which includes subscriptions and donations.


Zohaib Amjad is a scientist with a major in Biology. He tweets @infecuni
Published in The Express Tribune, Sunday Magazine, March 1st,  2015.
COMMENTS
Comments are moderated and generally will be posted if they are on-topic and not abusive.
For more information, please see our Comments FAQ