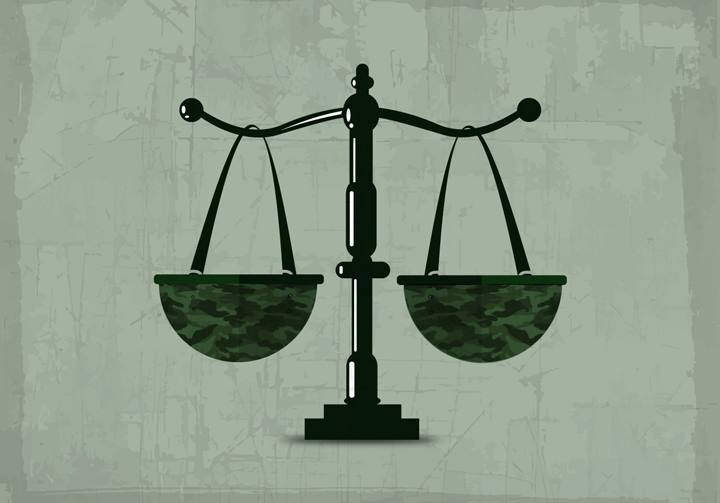 ---
ISLAMABAD: The government on Tuesday enhanced the scope of the military courts set up under the national counter-terrorism plan in a move to extend their jurisdiction to crimes committed before their establishment. For this purpose, the government amended the Pakistan Army (Amendment) Act 2015 through an ordinance promulgated by President Mamnoon Hussain.

Under the presidential decree, more changes have been made to the Pakistan Army Act 1952 which was amended last month to pave way for the establishment of the military courts to speed up prosecution of suspected terrorists.

Now, crimes committed before the approval of the 21st Constitutional Amendment by parliament could be tried in the military courts. The 21st Constitutional Amendment and the Pakistan Army (Amendment) Act 2015 were adopted by the parliament on January 6.

The military courts have already started functioning. The new changes in the army act empower the government to send to these courts any of terrorism-related cases committed before the new laws were adopted by the parliament, an official at the Presidency told The Express Tribune.

The amended army act covers terrorists belonging to any group that uses the name of religion or sect to perpetuate terrorism, wage war against Pakistan, attack the armed forces or civil installations, abduct any person for ransom, transport explosives, use any vehicles for terrorists, create terror or insecurity in Pakistan or attempt to commit any terror inside or outside Pakistan.

Under the act, abettors in such offences can also be tried in the military courts.

Through another amendment in the Pakistan Army (Amendment) Act 2015, judges or presiding officers of the military courts, prosecutors, witnesses and defence lawyers will be given protection.

The courts would be able to conduct their proceedings in-camera and this will be protected under the law.

The Supreme Court is already hearing a case challenging the 21st constitutional amendment under which the military courts were empowered to take up civilian cases.


Published in The Express Tribune, February 25th, 2015.