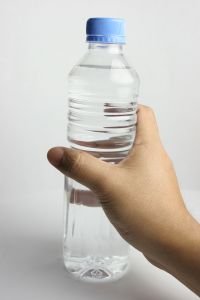 ---
ISLAMABAD: Poor sanitation, unsafe drinking water and unhygienic environment not only adversely affect public health but are also taking a heavy toll on the country's economy.

Speakers at the 2nd Pakistan Conference on Sanitation (SACOSAN-II) on Tuesday said lack of commitment on part of the government was the major factor for poor sanitation conditions across Pakistan.

SACOSAN-II has been organised by the Ministry of Climate Change in collaboration with the World Bank, UNICEF, WaterAid-UK and Plan International.

Taking to The Express Tribune, WaterAid-UK country representative Siddiq Ahmed Khan said currently Pakistan lacks proper sewage treatment plants due to which wastewater mixes with fresh water reservoirs.

He said consumption of contaminated water is contributing to various water-borne diseases such as hepatitis A, E, gastroenteritis, and diarrhea. "It is estimated that diarrhea kills 40,000 children under five in Pakistan every year," he said further.

Kazim Kirmani of Muslim Aid said the provincial governments of the country have no sanitation programmes whatsoever.

"Proper investment, effective implementation of policies and strong political commitment can help Pakistan achieve set targets in sanitation and clean drinking water," said Tim Brewer, a policy analyst at WaterAid-UK.

Fueling polio spread

Speakers also said poor sanitation and unclean drinking water were hampering efforts to eradicate poliovirus from the country.

President Mamnoon Hussain, who addressed the inaugural session, said polio had become a serious health problem in the country. He said polio vaccination campaigns were facing difficulties in militancy-hit areas.

The president also proposed the idea of setting up public toilets in markets by the government and business community.

Climate Change Minister Mushahidullah Khan said 41 million people in Pakistan defecate in open which is a cause for concern. He said Pakistan was on track to achieve the Millennium Development Goal related to water, but was lagging behind on sanitation targets.

Khan said open defecation rates have reduced from 52 per cent in 1990 to 23 per cent in 2012.

The minister said that a One Sanitation Plan should be chalked out consistent with Sustainable Development Goals, identifying key directions that will guide government and development partners.

"There is also a need for a task force on hygiene and sanitation," he said.

Published in The Express Tribune, February 18th, 2015.