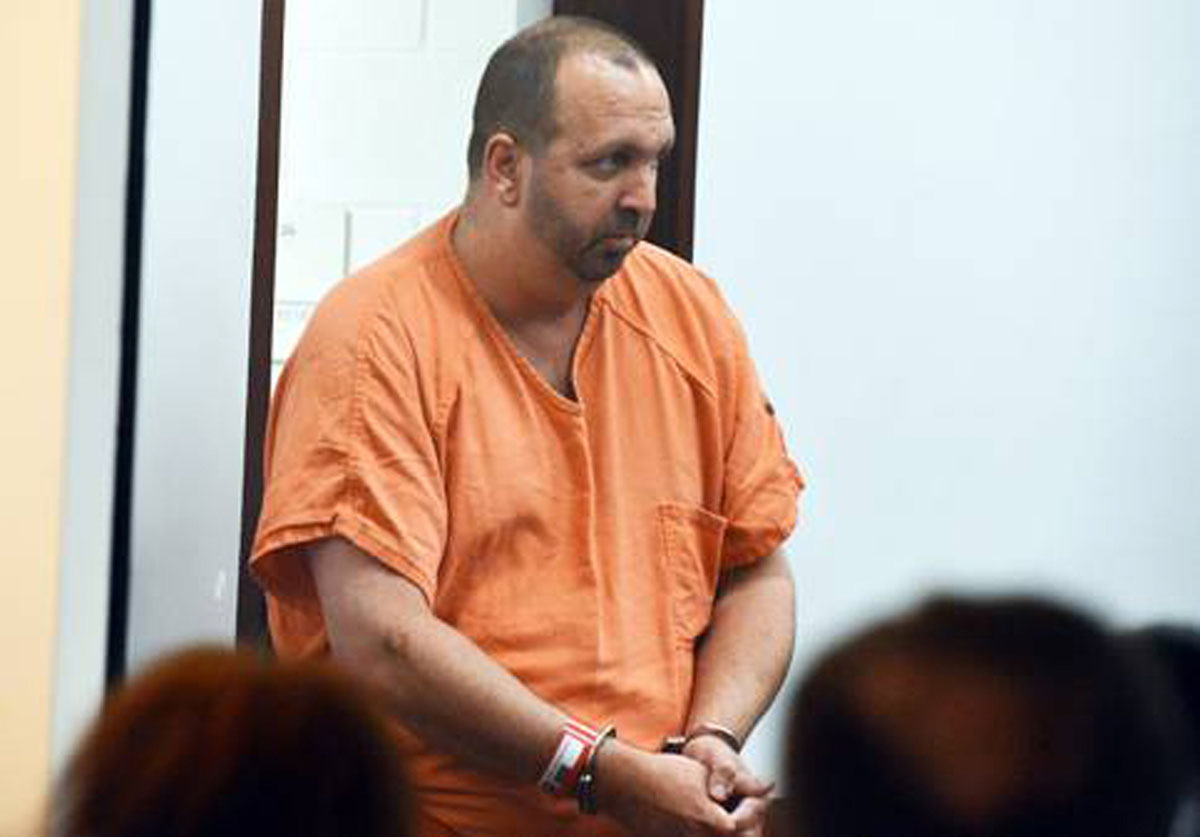 ---
WASHINGTON: Police probing the murder of three Muslim students by a North Carolina man said Wednesday they were studying whether the slayings were racially motivated, as calls mounted for the killings to be treated as a hate crime.

Craig Stephen Hicks, 46, has been charged with three counts of first-degree murder after Tuesday's shootings in the university town of Chapel Hill which sparked outrage amongst Muslims worldwide.

Police emphasised that initial investigations indicated a dispute between Hicks and his victims over parking spaces may have been the catalyst for a shooting spree which claimed the lives of Deah Shaddy Barakat, 23, his wife Yusor Mohammad, 21, and her sister Razan Mohammad Abu-Salha, 19.

"Our preliminary investigation indicates that the crime was motivated by an ongoing neighbor dispute over parking," Chapel Hill police said in a statement, adding that Hicks was cooperating with investigators.

"Our investigators are exploring what could have motivated Mr Hicks to commit such a senseless and tragic act.

"We understand the concerns about the possibility that this was hate-motivated and we will exhaust every lead to determine if that is the case," Police Chief Chris Blue said.

The cautious wording of the police statement contrasted sharply with the anguished reaction amongst many Muslims however, with the father of two of the students demanding investigators treat the killing as a "hate crime."

"This was not a dispute over a parking space; this was a hate crime," said Mohammad Abu-Salha, the psychiatrist father of the two women shot dead.

"This man had picked on my daughter and her husband a couple of times before, and he talked with them with his gun in his belt."

Abu-Salha told the local News & Observer newspaper his daughter had voiced fears about Hicks last week.

"Honest to God, she said, 'He hates us for what we are and how we look,'" Abu-Salha was quoted as saying.

Muslims across the globe meanwhile were quick to latch onto a viral campaign which asserted that the tragic killings had been under-reported by the US mainstream media because of the ethnicity of the victims.

US media under social media scrutiny

The hashtags #ChapelHillShooting and #MuslimLivesMatter were both trending on Twitter, with many claiming the crimes would have garnered more attention had the gunman been a Muslim and the victims white. Many also criticised the sluggish manner in which major news network CNN covered the event.

"Muslims only newsworthy when behind a gun. Not in front (of) it," read one post which reflected the sentiments of many writing on Twitter.

By early Wednesday, however, the story was among the top headlines on national news networks in the United States, with lengthy reports also featuring prominently on the websites of major newspapers including the New York Times, the Los Angeles Times and the Washington Post.

Investigators were piecing together a picture of the alleged gunman, who turned himself into police shortly after the shooting on Tuesday.

A Facebook page believed to belong to Hicks showed dozens of anti-religious posts, including one calling himself an "anti-theist," saying he has a "conscientious objection to religion," and other memes denouncing Christianity, Mormonism and Islam.

His page also showed a photo of a loaded revolver, alongside a video of a puppy and a promotional clip for Air New Zealand.

One post read: "I'm not an atheist because I'm ignorant of the reality of religious scripture. I'm an atheist because religious scripture is ignorant of reality."

"Given the enormous harm that your religion has done in this world, I'd say that I have not only a right, but a duty, to insult it."

Photos of the three victims circulated on social media, including recent wedding pictures of Barakat and his wife.

Barakat was a second-year student in dentistry at the University of North Carolina while Mohammad was planning to begin her dental studies in the fall.

Abu-Salha was a student at North Carolina State University, according to the UNC university newspaper, the Daily Tar Heel.

A Facebook community --- Our Three Winners -- has been set up for posts about the three students.

Barakat's brother Farris mourned the deaths, writing "it doesn't make sense" on his own Facebook page.

"I haven't even begun to fully comprehend what has happened. But I know for sure those three together have done so much we are all proud of," Farris Barakat wrote.