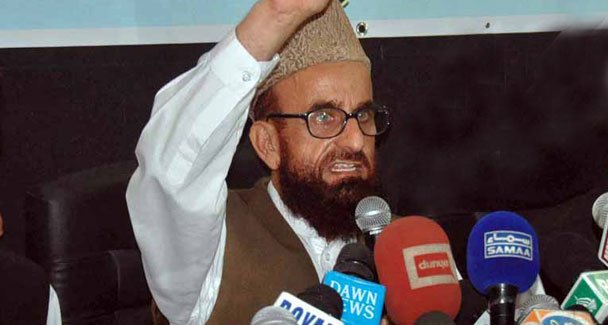 ---
ISLAMABAD:



A group of religious seminaries belonging to different schools of Islamic jurisprudence has refused to cooperate over madrassa reforms until the government reveals names of the madrassas receiving foreign funding.




The Ittehad-e-Tanzeemat-e-Madaris Pakistan (ITMP), which oversees tens of thousands of religious institutions in the country, is at odds with the government over its plan to keep a close eye on seminaries through new measures under its National Action Plan (NAP).

"We will not meet them [government officials] until they come up with credible evidences against madrassas receiving foreign assistance," said Mufti Muneeb-ur-Rehman, president of one of the five unions of seminaries, Tanzeem-ul-Madaris.

The government cannot impose its new laws on madrassas, he said, adding that the seminaries would cooperate with the government if it went with the old agreement of reforms between the clerics and the PPP-led government in 2010-11.

The ministries of religious affairs and interior should also bring a list of seminaries receiving funds from the government since 2002 when a project was launched by the then military ruler, Pervez Musharraf, he said.

Under the project, the government had approved Rs5.7 billion for the madrassas that agreed to introduce reforms in religious education by also imparting contemporary education to their students. The aim was to facilitate 8,000 willing 'deeni madaris', documents revealed.

"No one knows where this money actually had gone. Who is beneficiary of this huge amount," observed Pakistan Ulema Council (PUC) Chairman Tahir Ashrafi.

He said the government must reveal details of teachers as well as madrassas which were being funded either by the government of Pakistan or foreign countries. "Pakistan Ulema Council is meeting today (Thursday) to finalise its new strategy pertaining to madrassa reforms," he added.

The government under the NAP wanted to introduce reforms in seminaries by registering them under the new policy where they are supposed to reveal their assets, etc, said a senior official at the ministry of religious affairs. "In this connection a meeting of all stakeholders was called on February 12 (today) but the clerics refused to attend," he said. The official, however, hoped that they would convince the ITMP representatives to attend a meeting on February 18.

Published in The Express Tribune, February 12th, 2015.