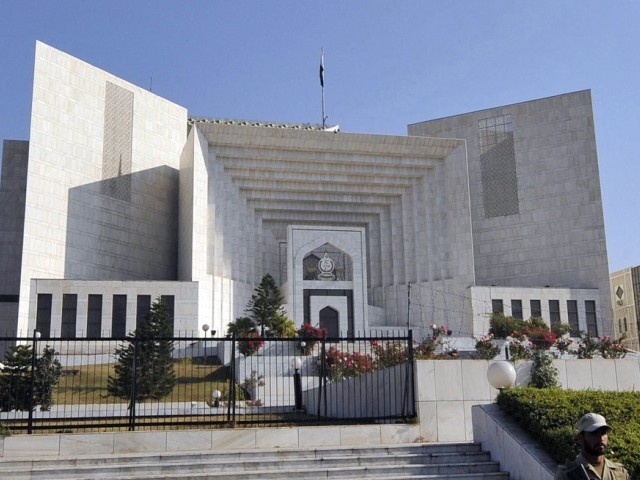 ---
ISLAMABAD: Pakistan Bar Council (PBC) and Supreme Court Bar Association (SCBA) on Monday challenged the newly-formed military courts in the apex court, claiming that the 21st Constitutional Amendment was passed by parliament under army's pressure.

The PBC as well as the SCBA have filed two different constitutional petitions under Article 184 (3) of the Constitution, making federal and provincial governments as respondents.

Abdul Latif Afridi and Abrar Hassan will appear on behalf of the PBC and Asma Jahangir is representing the SCBA. However, drafting of both petitions is the same.

The superior bars have requested the SC to interpret the 21st Constitutional Amendment as being inconsistent with Article 175(1), 203 and 4 as well as fundamental rights, the principle of separation of powers and the independence of judiciary.

They have pleaded to declare Pakistan Army (Amendment) Act, 2015 as ultra-vises of the Constitution as they claim it offends Article 203 of the Constitution of Pakistan and violates a number of Fundamental Rights, whose guarantee is extended to individuals and citizens of Pakistan.

"21st Constitutional Amendment was passed by Parliament under pressure from the military high command, which was very obvious from press reports, where parliamentarians are on record having denounced extending jurisdiction of the Pakistan Army Act, 1952 to civilians, who may not be involved with crimes against the military or its security set-up," the petitions say.

The petitions say that the public tweets by Inter-Services Public Relations, urging, indirectly, parliamentarians not to 'waste' time is also a form of political intimidation. "And as such under the influence of the Executive the Parliament passed the 21st Amendment and will pay, in due course, a political price for it," they add.

They say the intrusion of the executive into the affairs of the legislature and the judiciary is ominous and a clear pronouncement by the court is critical on the usurpation of political space by the armed forces, therefore, the court may review its judgment delivered in the Zafar Ali Shah case in 2000.

"This has created legal uncertainty and will be used selectively. The objective of making the criminal legal system efficient will only be defeated by overlapping of jurisdictions and introduction of different legal systems," they state.

The top court will resume hearing of a plea against the establishment of military courts on February 12.

Published in The Express Tribune, February 10th, 2015.