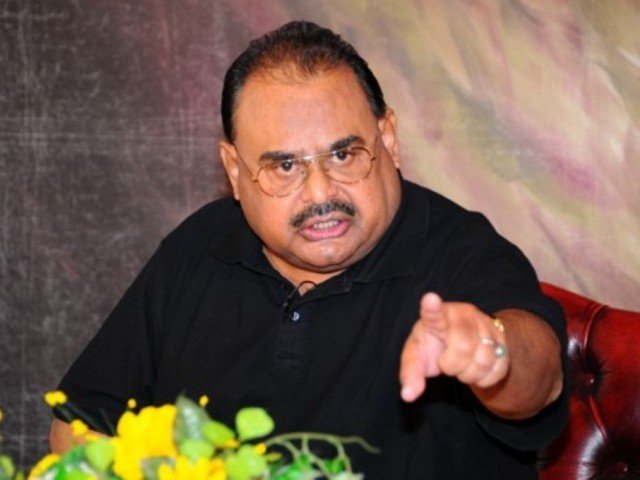 ---
KARACHI: A day after a joint investigation team (JIT) report into the Baldia factory fire incident accused a man claiming to be a Muttahida Qaumi Movement (MQM) worker, the party's chief Altaf Hussain said that MQM cannot be blamed for an individual's alleged act and called for foreign investigation into the incident.

Addressing workers and supporters via telephone at the foundation laying ceremony for Altaf Hussain University in Hyderabad, the party chief lamented the timing for publicizing the JIT report.

"Why wasn't the JIT report released earlier?" Hussain asked.

"A party has hundreds of thousands of workers. If one man claiming to be a member commits a crime, it is his individual act. It is illegal, immoral to blame the political party."

Pointing out past record of the Scotland Yard and United Nations being invited to probe incidents in the country, the MQM chief called for a foreign team to investigate the Baldia factory fire incident. He added that if any member of his party was found guilty by during the foreign investigation, then they should be handed severe punishments.

Terming the JIT as an acronym for "Joint Interrogation Tabloid," he directed MQM's lawyers to take legal actions against those who had slandered the party.

Hussain said there were 'black sheep' within law enforcement and security apparatus who were responsible for numerous incidents in the past such as the murder of Benazir Bhutto, Pukka Qilla incident, and Ojhri Camp incident. He accused these 'black sheep' of spiriting away the real culprits responsible for these incidents. "Why don't the authorities see these killers? They are called JIT – Joint Interrogation Team."

"We had postponed the ground laying celebrations for the University when Shikarpur (blast) happened. Shikarpur incident did not happen, it was orchestrated."

The MQM chief asked who had bailed out the prime suspect, Rizwan Qureshi, after he had been apprehended.

Hussain also criticised the Pakistan Tehreek-e-Insaf and Jamaat-e-Islami for failing to condemn terror groups by name.
COMMENTS (37)
Comments are moderated and generally will be posted if they are on-topic and not abusive.
For more information, please see our Comments FAQ