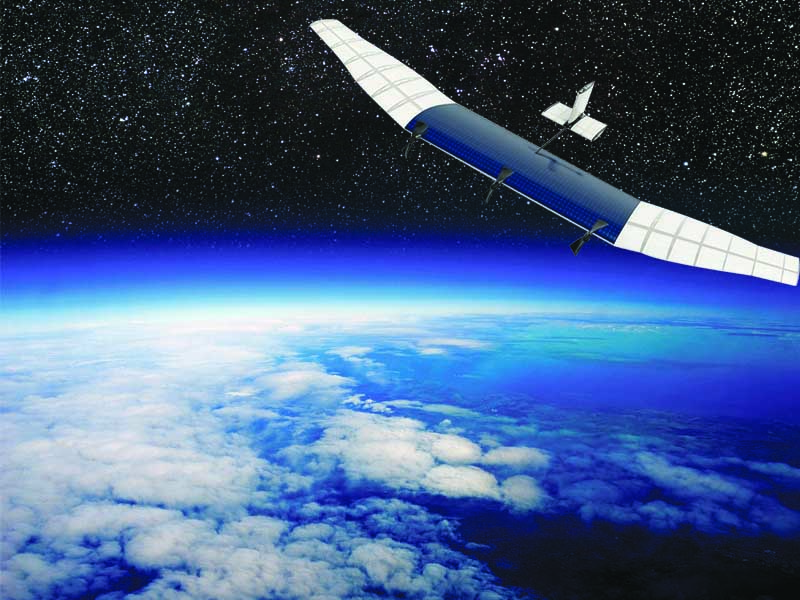 ---
A 2011 United Nations report stated that access to the internet is a basic human right, and "should be a priority for all states". In 2012, the UN Human Rights Council passed a motion that spoke of "the global and open nature of the internet as a driving force in accelerating progress towards development," and stated that it was against international law for governments to block internet access.

Yet, as of 2015, only 2.7 billion people have access to the internet, while it is estimated that by 2018 nearly half of the world's population will have digital access. This still leaves a significant portion of the world's population offline. However, this may change if Mark Zuckerberg, founder, CEO and chairperson of Facebook, has his way.

In late March 2014, Zuckerberg stated his intentions of providing internet access to the world through an initiative called 'internet.org', which was meant to be a global partnership between technology leaders, nonprofits, local communities and experts working together to bring internet access to two-thirds of the world's population. Facebook's Connectivity Lab project was also revealed simultaneously, which, through the technology of drones and laser, would embark on this mission. Professionals working for this project were recruited from prominent companies such as Nasa and the Ames Research Center.

It is only lately that intriguing details behind this project are coming to light. The company intends to manufacture drones in the thousands that will fly high and in the high corners of the Earth where internet isn't readily accessible. These drones will provide wireless internet through laser beams transmitted via unmanned aircrafts that will fly at least 60,000 feet. This altitude is both above unforgiving weather and what any aircraft can reach. The Facebook drones will also be enormous in size, as big as a 747 commercial jet.

Although Facebook drones seem to have the technological answers, they may run into legal issues. For example, plans to have one pilot fly several drones at once may not sit well with certain governments whose laws dictate that each drone must be piloted by a single pilot.

Moreover, Facebook isn't the only company experimenting with such a project. Technology giant Google also has similar designs. In fact, Titan Aerospace, a startup that manufactures solar powered drones, was initially in negotiations with Facebook before being bought by Google. Insiders report that Google's offer to better any deal from Facebook was readily accepted by Titan Aerospace, who were acquired by Google to work on their Project Loon. Google's own initiative is termed a research and development endeavour designed to provide internet through high-altitude and unmanned weather balloons.

After some experimentation, both companies intend to launch their projects full scale in the near future. Facebook has stated that after test runs it will run its drones in third world nations, where easy access to the internet is most needed. Of course, neither Google nor Facebook are running these projects purely out of the goodness of their hearts. Both technology giants are in the business of the internet, and marshaling the information superhighway is in their prime interest.

Noman Ansari is a freelance writer and a regular contributor to The Express Tribune magazine. He tweets @Pugnate

Published in The Express Tribune, Sunday Magazine, February 8th, 2015.