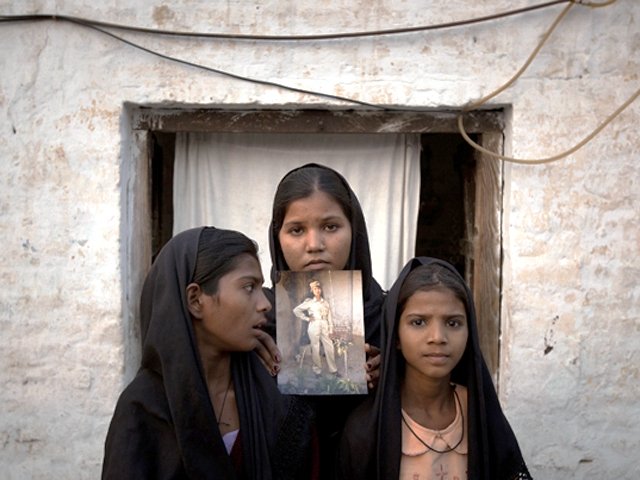 ---
Ashiq Masih, husband of the death convict Aasia Bibi, said it is difficult for him and his family to lead a normal life as they live with constant fear and after receiving death threats, BBC reported on Wednesday.

"We live in hiding. It's very hard for us, especially for my children, since they have not been able to settle down or study," he added.

Asia Bibi - mother of five children - has been on death row since November 2010 after she was accused of making derogatory remarks against Prophet Muhammad (pbuh) during an argument with a group of Muslim women.


RELATED POST: Court upholds death penalty of Aasia Bibi
Masih said his family was not able to stay in one place for a very long due to constant fear.

"They went to fields and beat her and tore her clothes. They beat her in front of us," narrates Esham, Aasia's 14-year-old daughter, trying to fight back tears.

Esham said she cannot forget the way her mother was beaten and tortured that day.

On the sensitive issue of blasphemy in Pakistan, former governor Salmaan Taseer was also shot dead by his body guard on January 4, 2011 at an Islamabad coffee shop over the his call for country's tough blasphemy laws to be reformed.


RELATED POST: Salmaan Taseer assassinated