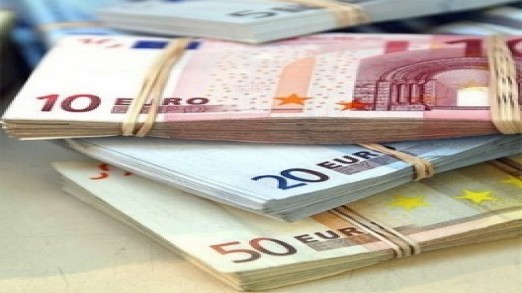 ---
LONDON: The euro recouped earlier losses but remained under pressure on Thursday on concerns about the Greek debt crisis and its impact on other peripheral euro zone countries, while the pound was helped by upbeat data.

The euro hit a two-month low against the pound of 86.61 pence after recent UK data suggested Britain's economic outlook has brightened and ahead of key GDP numbers due on Friday.

The euro steadied against the dollar at around $1.3410. It touched a 10-month low of $1.3267 last month.

Traders said stop-loss sales were seen around $1.3350, which was the bottom of a double no-touch option. Initial support was seen around $1.3340.

The spread of Greek government bonds over benchmark German Bunds widened beyond 500 basis points on Wednesday, the highest in 12 years, while the cost of insuring against a Greek default climbed to a record high again on Thursday.

Spreads of Portuguese government bonds over Bunds also widened, spurring fears the problems facing Greece could affect other southern European countries.

Greece is racing to raise 10 billion euros next month and investors are increasingly convinced it will have to tap a euro zone and IMF package.

It started talks with European and IMF officials on Wednesday on a potential aid deal and a three-year economic policy plan but it could take several weeks before Athens could tap the funds.

"The focus has moved from liquidity concerns to one where the market is discounting a debt restructuring or possible default," said Lee Hardman, currency economist at Bank of Tokyo-Mitsubishi UFJ.

"There is also the risk of contagion to other countries, the risks are very much skewed to the downside."

The yen benefited as investors pared back riskier assets, and on media reports the Bank of Japan may upgrade its inflation and growth forecasts at an semi-annual outlook report due next week.

Some said the reports were an excuse for investors wanting to buy yen, a trader at a Japanese bank said.

"The yen is mostly being buoyed by short-covering on the back of a media report of the BOJ taking a more bullish stance on the economy and a fall in US yields and stock prices, as well as continued uncertainty surrounding Greece," said Minoru Shioiri, chief manager of foreign exchange trading at Mitsubishi UFJ Securities.

The dollar was little changed at 93.07 yen after hitting a low of 92.74 yen.

US President Barack Obama was due to speak in New York later on Thursday and expected to call on the financial industry to support regulatory reform.

"Risk aversion is growing in anticipation of Obama's speech, which could restrain demand to re-establish yen carry trades in the near term," said BTM-UFJ's Hardman.

Speaking ahead of a Group of 20 and International Monetary Fund meetings kicking off in Washington later in the day, central bank chiefs of India and Brazil backed US calls for a stronger Chinese currency.