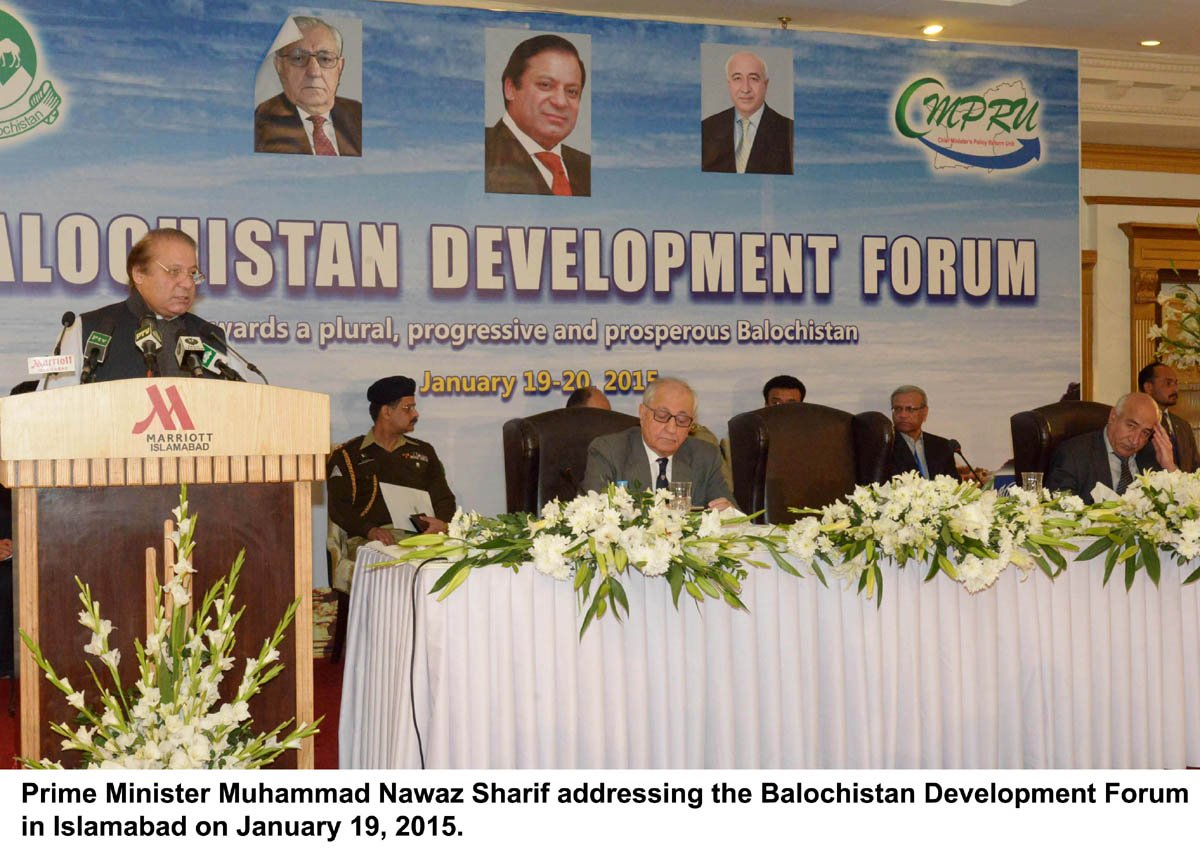 ---
ISLAMABAD: Political leaders and experts at a forum on Monday were unanimous in seeking autonomy for Balochistan and ownership over resources of the restive province.

They were speaking at a two-day "Balochistan Development Forum", organised by the Balochistan Chief Minister's Policy Reform Unit (CMPRU) .

Speaker Balochistan Assembly Jan Jamali urged Balochistan Chief Minister Abdul Malik Baloch to assert provincial autonomy under the 18th Amendment to push the agenda for inclusive development of the province and its inhabitant.

Senator Hasil Bizenjo while talking about potential of the province said that Balochistan's vast lands and resources remained untapped, waiting for investors to take advantage of the opportunity.

Provincial Minister for Planning and Development Hamid Khan Achakzai said that the provincial government should urge the federal government to realign the Gwadar-Kashgar highway to help improve under-served areas of the province.

Chief Minister Gilgit-Baltistan said that development through democratic norms has more sustainable basis.

A session titled "Development issues, vision and direction" took an in-depth look at multi-faceted challenges being faced by the province to pursue result-oriented development.

Various issues such as fiscal imperatives, current status of different social and infrastructure projects, role of technology in mapping rural settlements and the proposed vision and strategy for the province also came under discussion.

CMPRU head and consultant for economic affairs Dr Kaiser Bengali said that it was equally important to invest in productive sectors, infrastructure and social development to address the issues of under development in a holistic manner. He also said that Balochistan has prepared a comprehensive map of rural settlements, villages, water resources and communication network under the CMPRU.

"We have mapped all waterways, big and small roads, highways and local roads and these maps will be very useful for planning tool," Dr Bengali told The Express Tribune.

Bengali said that Balochistan is scattered on a vast land and the knowledge of villages' location and population, among other information, was essential for planning road networks, water infrastructure besides providing economic and social services to the people.  "An effort has been made by CMPRU to collate the data from various sources, cross check and verify it to make it internally consistent and digitised," he said.

He said that the data was available online and the information would be useful to all.

CMPRU GIS expert Mehnaz Hafeez informed the participants that how technology has been used to map the rural areas and water resources and their development potential.

Session chair IA Rehman said Balochistan's development needs must be heard.

Published in The Express Tribune, January 20th, 2015.