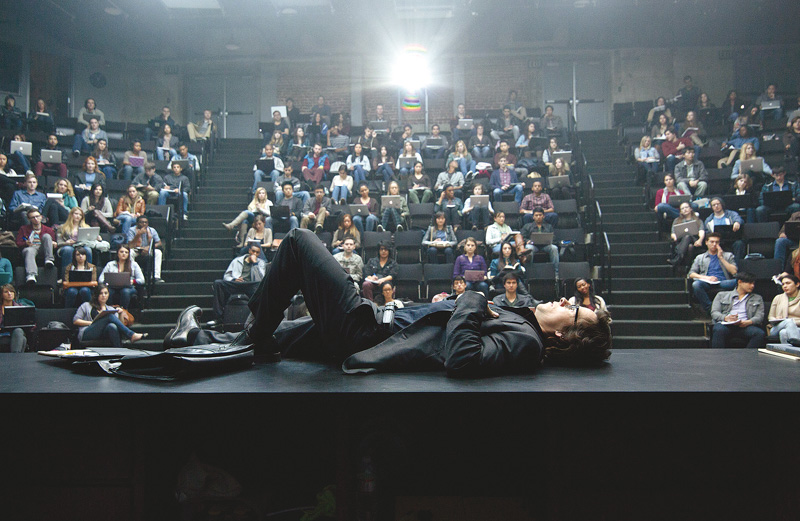 ---
Director Rupert Wyatt's The Gambler certainly placed some fatal bets. It assumed that audiences were willing to see a remake of the classic 1974 film without bringing anything new to the table and that Mark Wahlberg (Jim Bennett) was a worthy update for the versatile actor James Caan.

Although Wahlberg is certainly compelling to watch in roles that utilise his skillset, he seems miscast as a literature professor suffering from a gambling addiction. While he has both the nervous energy and the haunted look to pull off a man addicted to gambling, he lacks the refinement of an English professor. It is also difficult to view him as a man who is willing to destroy his life to experience a high every time he gambles.

Wahlberg is, therefore, outshined by the supporting performances in the film. Playing his love interest in the movie is Brie Larson. She manages to give a memorable performance as his talented student Amy Phillips who is drawn to the murkier side of Bennett's character. The best performance in the film by far, however, is from Jessica Lange who plays Jim Bennett's mother, Roberta. Lange is terrific in her multilayered role as a sympathetic woman who hides the softness for her son's predicament under a fiery persona. In fact, one could argue that The Gambler does not even deserve Lange's stellar performance.




One of the movie's other drawbacks is an ordinary script which is heavy on mind-numbingly dull exposition. The plot also observes the self-destruction of Bennett as he struggles to pay off a massive gambling debt to unscrupulous characters such as the owner of a gambling circuit, Lee (Alvin Ing), and a loan shark named Baraka (Michael K Williams). Here, Bennett manages to convince his mother to lend him the money, but rather than paying off his debts, he gambles the funds away while out with Phillips. Increasingly desperate, he is forced to fix a basketball game in which his student Lamar Allen (Anthony Kelley) is one of the key players.

Without giving away any further, The Gambler features an ending that seems quite contrived, especially since Bennett's character isn't particularly likable. It is also difficult to swallow the ending because Bennett is too cynical to watch in a bleak, two-hour long film. The Gambler, however, isn't a complete loser. It is interesting to look at courtesy of the sharp editing and slick cinematography. It also features an excellent soundtrack. But sadly, these positives aren't enough to make The Gambler a good deal.


Published in The Express Tribune, Sunday Magazine, January 18th, 2015.
COMMENTS
Comments are moderated and generally will be posted if they are on-topic and not abusive.
For more information, please see our Comments FAQ