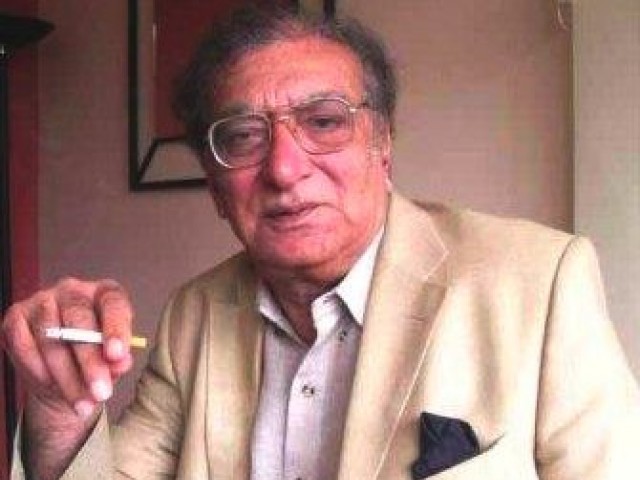 ---
Acclaimed as one of the most influential modern Urdu poets of the last century, Ahmed Faraz would celebrate his 84th birthday today if he were alive. 

The legendary poet who went on to win accolades, such as the prestigious Sitara-e-Imtiaz, was born on this day in Kohat. Although some confusion surrounds the date of his birthday, with Wikipedia penning it as January 14, Sarmad Faraz, son of the late poet, told The Express Tribune that his birthday actually falls on January 12 (today).

"I am grateful to everyone who remembers him on his birthday and we will have a small gathering this week to celebrate his work," said  Faraz, while talking exclusively to The Express Tribune.

Ahmed Faraz died of kidney failure in 2008 at the age of 77.

Earlier while speaking to The Express Tribune, Sarmad said that with each passing year, fans' love for his father keeps increasing. "His close friends and people he used to hang out with go out of the way to arrange in-memoriam events for him," he said.

Faraz was awarded Hilal-e-Imtiaz in 2004 by the then president of Pakistan, Generel Pervez Musharraf. Two years later, he returned the award as a means of protest against the actions of the Musharraf regime.



"My conscience will not forgive me if I remained a silent spectator of the sad happenings around us. The least I can do is to let the dictatorship know where it stands in the eyes of concerned citizens whose fundamental rights have been usurped," he said when he returned the award, reported the New York Times.

Faraz was arrested for criticising General Ziaul Haq's government and went into self-imposed exile in the 1980s. Other than his works that make a social commentary on the status quo, his romantic poems gained immense recognition. His works including Ab ke tajdeed-e-wafa ka nahin imkaan jana and Ranjish hee sahi have been sung by music virtuosos across the globe.
COMMENTS
Comments are moderated and generally will be posted if they are on-topic and not abusive.
For more information, please see our Comments FAQ