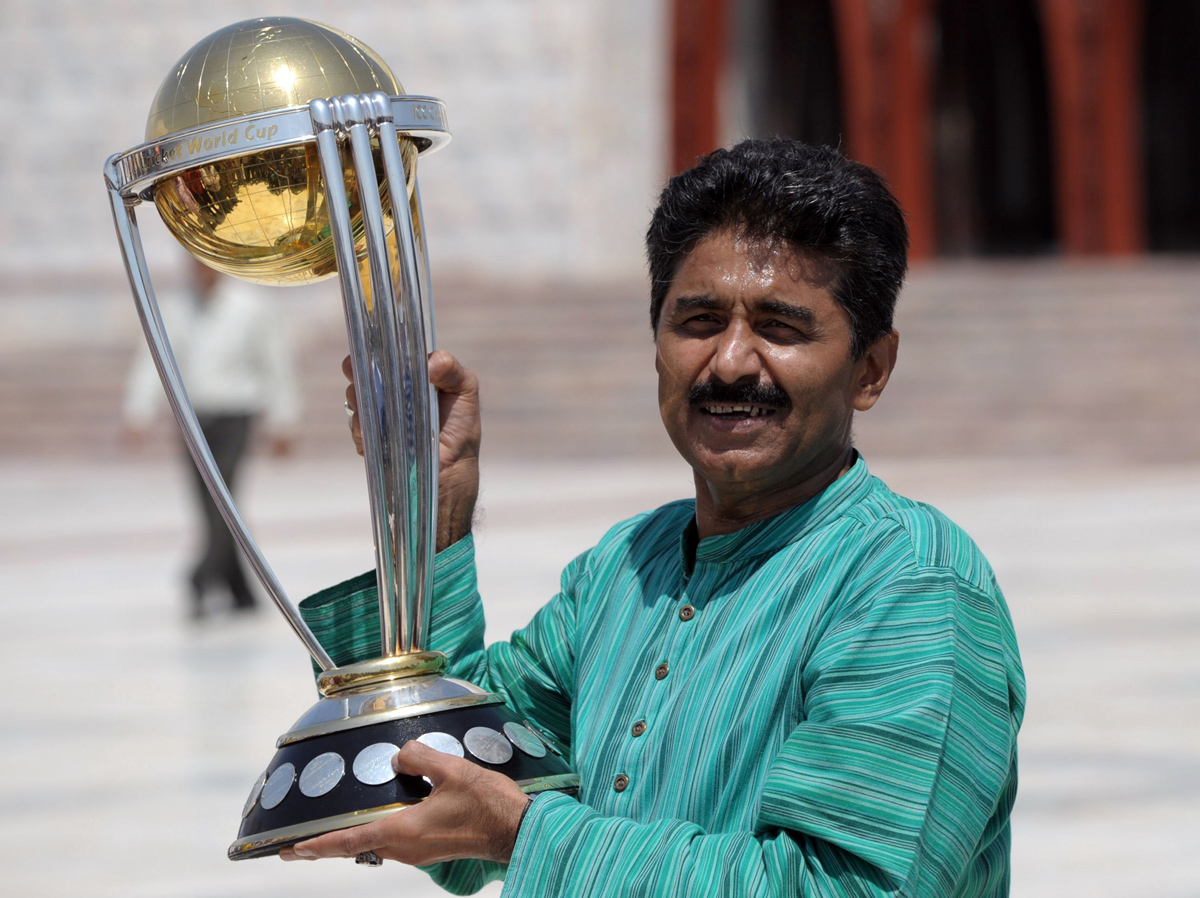 ---
Concerned about the lack of depth in Pakistan's World Cup squad, former captain Javed Miandad said Shahid Afridi must take responsibility of opening the innings.
"No one else but Shahid Afridi should take the responsibility of opening the innings and take chance of blasting the bowling with the field restrictions in the first batting Powerplay," said the veteran cricketer.
The cricketing circle in Pakistan was surprised by the selection choices of the Pakistan Cricket Board (PCB) when the team was announced on January 6.
In a column published on ICC official website, the legendary player criticised the selectors plan to use wicketkeeper Sarfraz Ahmed as opening batsman if specialist openers Muhammad Hafeez and Ahmed Shehzad failed.
"This will harm Sarfraz; it's expecting too much from a batsman who has done wonders for Pakistan in the UAE in recent months down the order," he explained.
Referring to the Imran Khan-led stellar team which brought World Cup to Pakistan in 1992, Miandad said the top order then was very experienced. "I don't see this in our present squad; our team had plenty of experience playing in Australia, which this team doesn't have," he added.
Equally unimpressed by the bowling resources, Miandad said with no Saeed Ajmal, Muhammad Hafeez and Umar Gul, Pakistan should have opted for experienced replacement.
"I have nothing against Haris Sohail, but can the selectors tell me what experience Haris has on bowling pitches similar to the ones we are going to get in the ICC Cricket World Cup 2015? The answer is a firm NO," he said firmly.
Miandad, however, is not completely hopeless. "I wish them all the good luck because in cricket, anything can happen; maybe it's time for a miracle, who knows!" he said.
COMMENTS (2)
Comments are moderated and generally will be posted if they are on-topic and not abusive.
For more information, please see our Comments FAQ