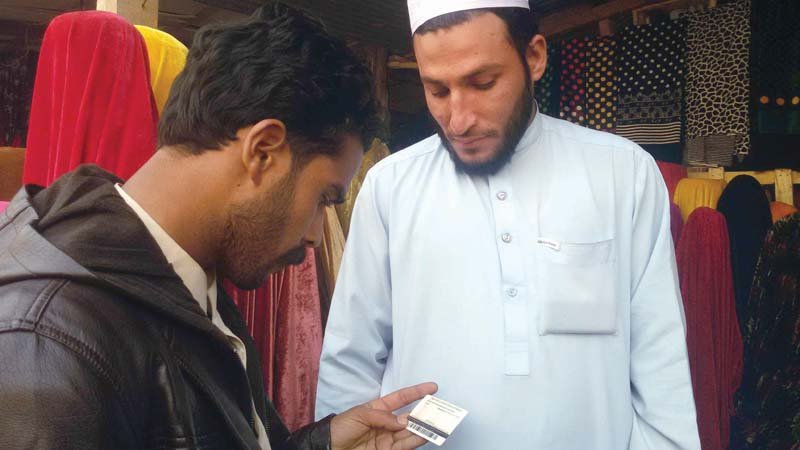 ---
MINGORA/ PESHAWAR: As police across the province conduct operations against unregistered Afghan refugees, the Ministry of State and Frontier Regions (SAFRON) has requested all provinces to stop law-enforcement officials from harassing those Afghans who are registered.

A letter sent by the SAFRON ministry to the Khyber-Pakhtunkhwa home department asked the home secretary to advise the police department and other relevant officials to refrain from harassing Afghan refugees who have Proof of Registration (PoR) cards valid till the end of this year.

The letter also stated the government is in the process of devising a policy for unregistered Afghan refugees and it will be implemented soon. Those involved in illegal activities, crimes and terrorism will be dealt with strictly and deported if needed, it added.




The crackdown against Afghan refugees came about after the attack on Army Public School in Peshawar. However, incidents of policemen harassing registered Afghan nationals have also been widely reported.

Commenting on the matter, UNHCR Spokesperson in Pakistan Qaiser Afridi said, "Registered Afghan refugees have PoR cards which are valid till December 31 and that allows them stay in Pakistan."

He added the UNHCR will discuss the extension of that date with Pakistan when it expires because repatriation should be voluntary and at the moment Afghanistan does not have the capacity to provide for thousands of people returning from its neighbouring country.

Afridi refuted reports that registered Afghan nationals were involved in the school attack.

"No Afghan refugee holding a PoR card was involved. They are poor people who left their homes behind due to a war and are trying to earn a living for their families," said Afridi, while advising those in exile to adhere to Pakistan's laws.

Search op in Swat

The police launched a search and arrest operation against unregistered Afghan refugees in various parts of the valley and claim to have arrested three people.

The crackdown was initiated under the Foreigners Act which states any foreign national living in Pakistan without legal documentation could face up to five years imprisonment and deportation after the prison term ends.

The police have identified the arrested nationals as Ashiqullah, Nader Shah and Zebullah; they all belong to Kunar province of Afghanistan.

Police harassment

Registered refugees have complained about police harassment. "Although we have our PoR cards, policemen still come and trouble us," Rehman Ali, a cloth merchant, told The Express Tribune. Ali who claimed he was born in Swat added even registered refugees have been taken to the police station.

"Whenever there is a terrorist attack, we become anxious because we know the police will come and harass us," said Muhammad Islam, another Afghan.

According to locals, hundreds of Afghan refugees residing and working in Swat have gone into hiding after hearing about the police operation against them. A majority of refugees do business in Mingora.

"They have bought properties and run large businesses. I don't know what will happen if they are arrested and deported," said Iqbal Khan, a local.

Lawyer Humaira Shaukat said the police can only take action against illegal refugees; they cannot arrest or harass those who have PoR cards.

Published in The Express Tribune, January 9th, 2015.
COMMENTS
Comments are moderated and generally will be posted if they are on-topic and not abusive.
For more information, please see our Comments FAQ