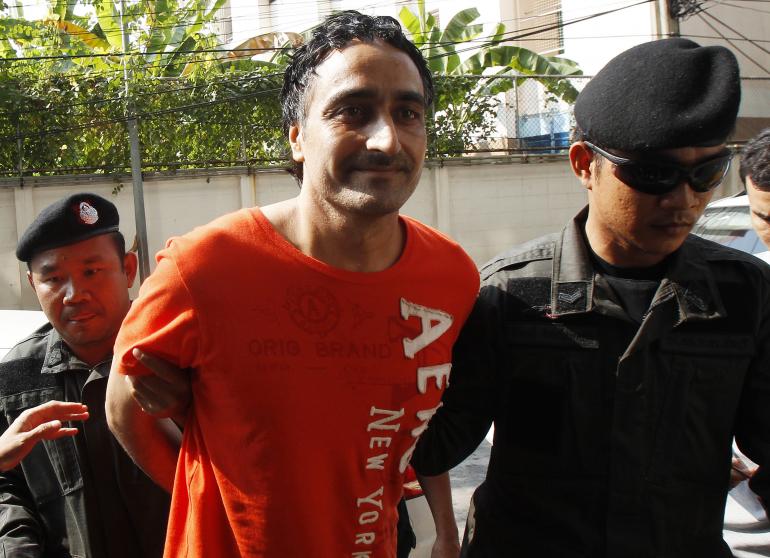 ---
BANGKOK: A Pakistani fugitive convicted in India over a 1995 bomb attack that killed 16 people including a chief minister will be extradited after his capture in Thailand, authorities said Tuesday.

Gurmeet Singh, 37, escaped from a high-security Indian jail in 2004 while on trial for involvement in the assassination of Punjab chief minister Beant Singh nearly a decade earlier. In 2007 he was sentenced in his absence to life imprisonment, along with five others.

Thai police arrested Singh, also known as Jagtar Singh or Tara Singh, on Monday at a house he was renting near the eastern beach resort of Pattaya, local commander Suttisak Wantee told AFP.

"He has been living illegally in Thailand for four months," Suttisak said.

A Bangkok court approved his extradition to India on Tuesday.

Beant Singh was killed by a Sikh suicide bomber outside the heavily-guarded state secretariat complex in the city of Chandigarh along with 15 other people in August 1995.

Radical Sikh groups had held him responsible for abuses by security forces in the suppression of a Sikh nationalist insurgency in Punjab in the 1980s.
COMMENTS (7)
Comments are moderated and generally will be posted if they are on-topic and not abusive.
For more information, please see our Comments FAQ