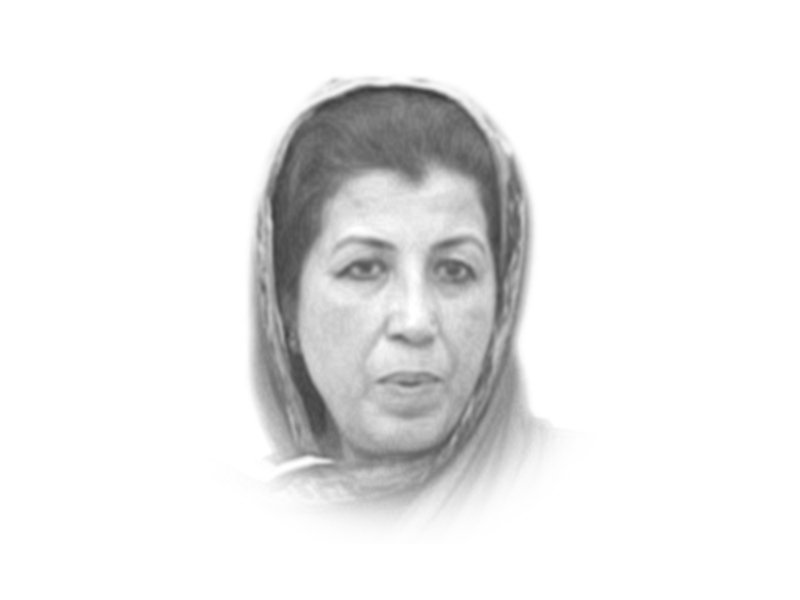 ---
Over the last few decades, Pakistan has experienced many crises, and most of these have been associated with a rise in extremism and militancy. A culture of violence has become pervasive, to the extent that it undermines law and order, social cohesion and the government's authority. The moderate silent majority is witnessing a transformation of society from a tolerant one to one that is intolerant and extremist in its thinking and worldview. The sorry fact is that schools are not immune from this spread of extremism either. Today, we can see the disorder of the state surfacing in our schools in many ways and what is a more worrying thing is that the skills needed to address these crises are lacking.

The root causes of extremism are many and as a nation we have never tried to address any of them. The foremost among them is education and here it should be evident to all of us that we have never tried to address the issue of extremism in our school curriculum. Of course, there are ways, and one of these is to include 'peace education'.

Unesco provides a concise and comprehensive definition of 'peace education': the process of promoting knowledge, skills, attitudes and values needed to bring about behavioural changes to enable children, youth and adults to prevent conflict and violence, to resolve conflict peacefully and to create conditions conducive to peace. The forms and patterns of peace education are many but my focus in this article will be only on our educational institutions.

We need to analyse our educational curriculum from a different angle because one of the reasons how extremism comes into our schools is not necessarily via the curriculum, but through the attitude and behaviour of our teachers. This, in turn, has the harmful potential to foster intolerance and bigotry in our youth. And here I am talking about the ways in which disputes and disagreements arise. The fact is that disputes may be inevitable in life, but the way to resolve them is not through violence but rather through dialogue.

In this context, our schools and the teachers who teach in them need to promote a culture of peace and tolerance. This can be an effective tool against the monsters of sectarianism, bigotry and ethnicity that are increasingly found in Pakistani society today.

Our schools, especially those at the primary level, are excellent starting places for creating a culture of peace and tolerance, especially since young minds are like clean slates and whatever influences they receive early on often have a lasting impact. We also need to involve parents in this process so as to create a force for transforming the entire society.

We need a school system with its educational objectives and curricula completely overhauled. Textbooks will have to be rewritten to take out any content that could be seen as fostering hatred and intolerance, and we will need to develop instructional materials that enable teachers to disseminate knowledge in such an environment. Teacher training would have a large role to play in this as well. Development of a new curriculum and the re-writing of textbooks will not be a short-term task — mainly because both processes are politicised — but nevertheless our education ministries need to revisit their strategies to incorporate a planned and organised component of peace education at the school level acceptable to public and private schools.

Local teacher training institutes should develop programmes that provide opportunities for collaborative and interactive learning and enable teachers to make values related to peace part of their teaching and personality. Teachers should be trained in social interaction skills, experiential learning techniques and the use of inclusive language when teaching their students. Since peace education is teacher-dependent, the system will not succeed without teachers who understand this important point and realise their value as role models for their students.

A 'peace education' kit, focusing on the use of child-centred, innovative and participative teaching methods should be developed as a resource for all teachers to use as a point of reference. It should be written in simple and easy-to-understand language so that it can be widely disseminated.

Last, but by no means the least, peace education should be integrated with other subjects like Islamiat, Social Studies, Urdu and English, so that all of them begin to include values related to tolerance, human rights and interfaith understanding. Done effectively, this will help ensure that today's children grow up to be responsible, peaceful and tolerant adults.

Published in The Express Tribune, January 3rd, 2015.

Like Opinion & Editorial on Facebook, follow @ETOpEd on Twitter to receive all updates on all our daily pieces.
COMMENTS (4)
Comments are moderated and generally will be posted if they are on-topic and not abusive.
For more information, please see our Comments FAQ