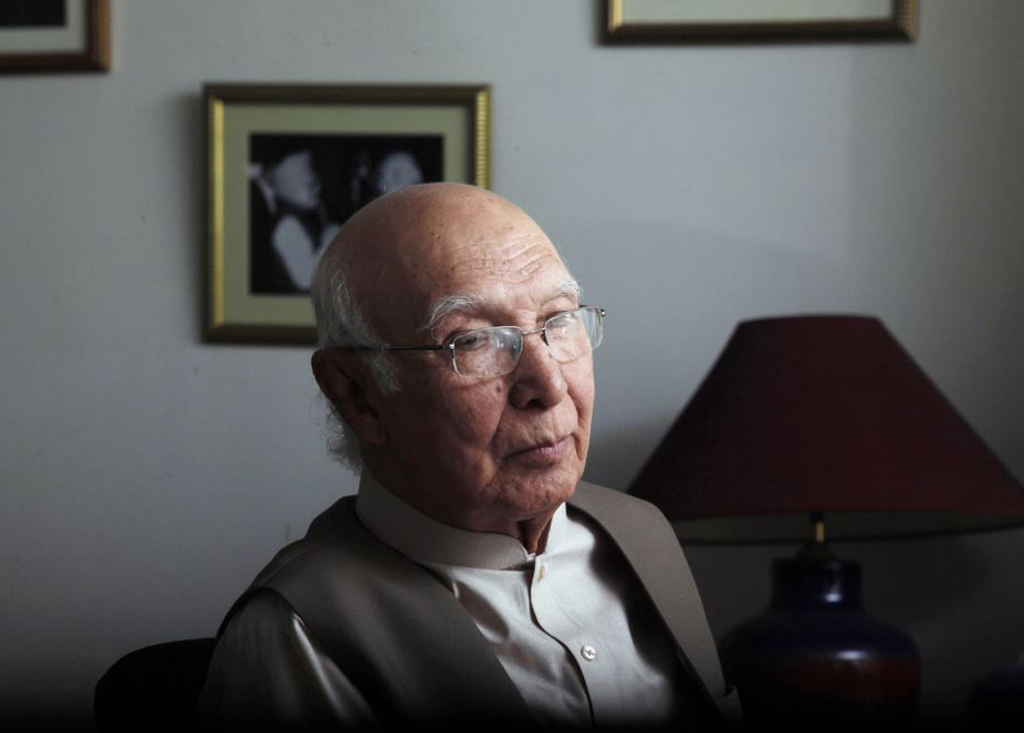 ---
ISLAMABAD:



A top aide of Prime Minister Nawaz Sharif said on Saturday that Pakistan and Afghanistan have agreed to launch coordinated actions against terrorists in their respective areas in an attempt to stamp out terrorism.




"Pakistan and Afghanistan have also agreed not to allow their respective soils be used against each other," Sartaj Aziz, adviser to the prime minister on national security and foreign affairs, told journalists after addressing a conference on regional dialogue on development, democracy and peace.

Aziz said officials from the two countries would meet within two weeks to discuss measures for effective border control.

"Afghan President Ashraf Ghani has pledged that he would not allow anyone to use the Afghan soil for terrorism," he added.

A day earlier Aziz termed the Taliban attack on the Army  Public School and College in Peshawar a 'game changer'. "The distinction between some groups you want to target and some groups you don't want to target has virtually disappeared," he had told AFP in an interview.




Addressing the conference on Saturday, the premier's adviser said the real challenge for South Asia was peace and security and "to get this, the region needs to make serious efforts to resolve disputes and differences through a sustained dialogue".

He said terrorism has emerged as a major problem for South Asia after the 9/11 attacks and Pakistan has been a major victim of terrorism, with the December 16 Peshawar massacre as its worst manifestation.

"Yet Pakistan has become a subject of negative narrative in the context of terrorism," he said. "I hope a national consensus on the issue of terrorism that has emerged after the Peshawar tragedy will be followed by a regional consensus on tackling this menace," Aziz added.

He said the relationship between India and Pakistan was very intricate in the world as it was characterised by mutual mistrust and hostilities, with intermittent periods of dialogue and efforts at normalisation.

"The choices before us are clear – either we stay mired in a situation of mutual mistrust and hostility or make serious efforts to resolve disputes and differences through a sustained dialogue process," he said, adding that regional connectivity in trade and energy could be a good game-changer for South Asian economy.

"But this vision of regional cooperation and regional integration requires a more positive political and security relationship among South Asian states," he added.


Published in The Express Tribune, December 21st, 2014. 
COMMENTS
Comments are moderated and generally will be posted if they are on-topic and not abusive.
For more information, please see our Comments FAQ