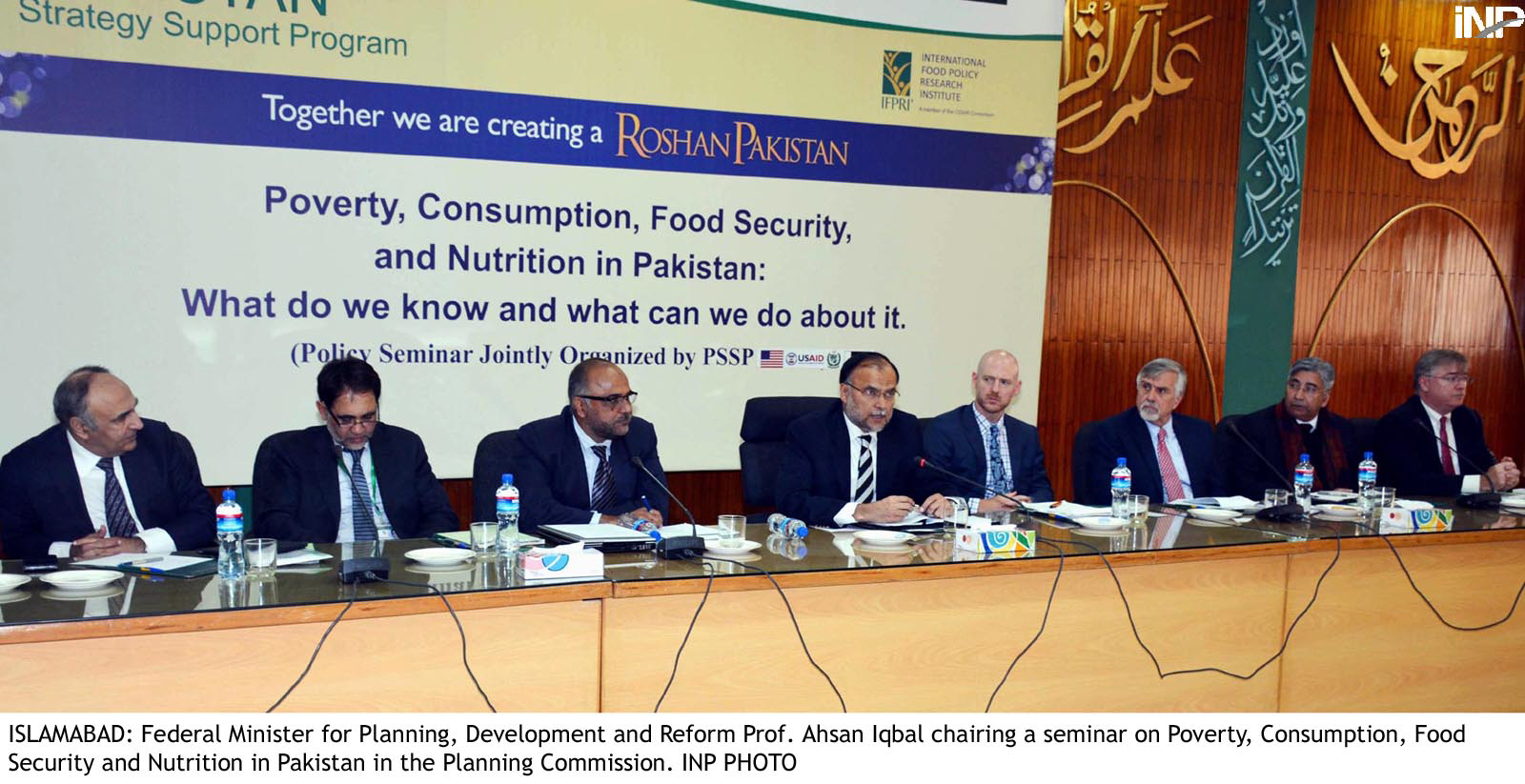 ---
ISLAMABAD: Poor planning regarding the development of the social sector has led to food insecurity and malnutrition in Pakistan.

This was stated by Minister for Planning, Development and Reform Ahsan Iqbal while chairing a seminar on poverty, consumption, food security and nutrition here on Monday.

"Malnutrition reduces learning capabilities of children which compromises economic productivity in the long run," he said, adding that Vision 2025 has targeted to reduce malnutrition up to 50 per cent.

The minister said the government is committed to address the issues of poverty, malnutrition and food insecurity through a collaborative approach between provinces and the federation, explaining that a mechanism of networks is being established by the Planning Commission to co-ordinate with the business community, academia and civil society to address issues of food insecurity and malnutrition.

The government is committed to enhancing health spending to 3 per cent of the GDP, informed the minister, adding that "The government has joined the UN scaling up nutrition movement in 2013 to combat malnutrition based on the principle that all people have a right to food and good nutrition."

The minister explained that a Zero Hunger Cell has been established at the Ministry of National Food, Security and Research in collaboration with the World Food Programme to overcome hunger and malnutrition.

The planning and development minister said the Benazir Income Support Programme has already extended similar services.

Published in The Express Tribune, December 9th, 2014.