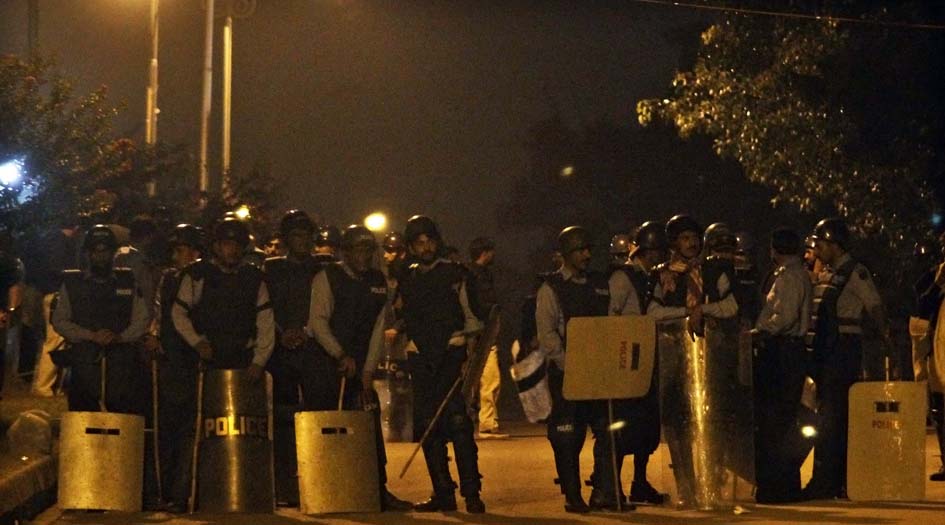 ---
MULTAN: Large public gatherings were banned in Multan on Friday, as the government invoked Section 144 of the Code of Criminal Procedure for two days due to 'security concerns' ahead of Pakistan Tehreek-e-Insaf (PTI) chairman Imran Khan's announcement to stage country-wide sit-ins.

A notification in this regard was issued by the District Coordination Officer Zahid Saleem Gondal.

Section 144 bans a gathering of more than four people at one place for rallies and protests and also bans carrying weapons.

Multan is considered a PTI stronghold as both PTI president Javed Hashmi and PTI vice chairman Shah Mehmood Qureshi hail from the area.

On Thursday, Multan police had registered a First Investigation Report against 18 nominated and 50 unknown people for an attack on Qureshi's residence.

Alleged members of the Pakistan Muslim League-Nawaz led by their district president Bilal Butt threw stones at Qureshi's house in reaction to the ongoing sit-in staged by the party in the federal capital.

The PTI and Pakistan Awami Tehreek (PAT) supporters continue their sit-in in Islamabad, promising to continue their protest until Prime Minister Nawaz Sharif resigns.