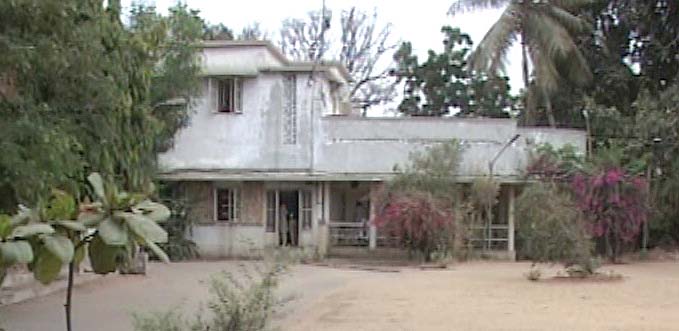 ---
SUKKUR:



The challan of seven men nominated in an FIR registered by the Hingorja police in a rape case was presented in an Anti-Terrorism Court (ATC) on August 16.




The men are accused of raping four women of a family on May 25 at the residence of Muhammad Paryal in Memon Mohallah, Rasoolabad Town. The family claims that the men took away all their cash, gold and goods then raped them.

Advocate Nisar Bhambhro filed a constitutional petition at the Sindh High Court's Sukkur bench on behalf of Paryal alias Baboo Memon. He told The Express Tribune that the police had arrested four of the accused nominated in the FIR while three of them were still on the run.

According to the advocate, on August 16, the police produced the challan of those nominated in the FIR in an ATC. Those arrested were identified as Saleem Sahito, Rafiq Sahito, Sobdar alias Sobho Samtio and Zuhaib Agro. Aijaz Machi, Laloo Samtio and Safar Lashari have yet to be arrested.

The next hearing, he said, will be held on August 30. The advocate added that the court had also issued non-bailable warrants for Aijaz, Laloo and Safar. The police have been ordered to arrest the men and produce them before the court for the next hearing.

Memon told The Express Tribune that despite filing an FIR against the accused, the police was reluctant to arrest them and they had to file a constitutional petition in the high court.

What happened that night

On the night of May 25, seven men broke into Paryal's house in Memon Mohallah, Rasoolabad. At the time of the incident, he was the only man at home with five women of the family - his mother, his wife, two sisters-in-law and a niece.

At first the dacoits took all the cash, gold, other valuables and then proceeded to gang rape four of the women. Paryal's mother was spared due to her age.

When Paryal informed relatives and neighours about what happened the next day, they told him to register the FIR but not mention anything about the gang rape as it had caused 'dishonour' to the family. Paryal did what he was told and lodged an FIR against seven unknown men for robbing his house.

A couple of days later, the police arrested two suspects identified as Rafiq Sahito and Saleem Sahito. During the investigation, they were going through the suspects cell phones and found videos of the gang rape. They went and asked Paryal if the women of his family had been raped as the act had been recorded on the perpetrators' cell phones.

Presented with the footage of the incident, Paryal decided to lodge another FIR against seven men, including Saleem Sahito, Rafiq Sahito, Aijaz Machi and Laloo Samito.

Published in The Express Tribune, August 22nd, 2014.