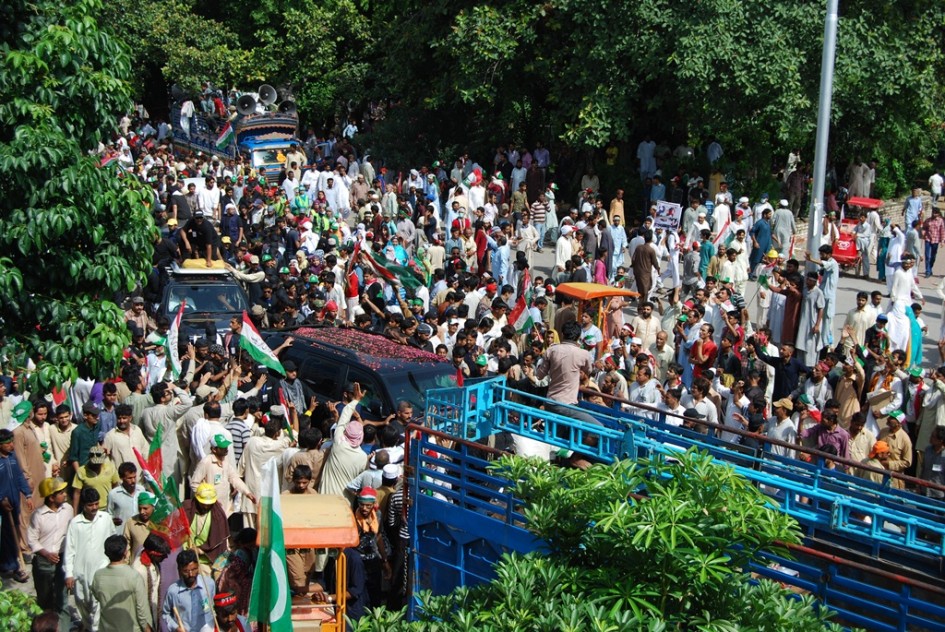 ---
ISLAMABAD:



Traders, labourers and shopkeepers of Aabpara market have taken a sigh of relief after participants of Azadi and Inqilab marches have moved into the Red Zone.




Businesses at the market, as claimed by traders and shopkeepers, were completely at standstill since August 12 when the district administration decided to allocate Aabpara and Kashmir Highway for the sit-ins.




Traders said have decided to move court for damages they suffered. When contacted, Aabpara Traders Association President Ajmal Baloch said traders have suffered losses in millions.

He demanded that Pakistan Awami Tehreek (PAT) and Pakistan Tehreek-i-Insaf (PTI) to compensate traders for their losses. "We have nothing to do with their freedoms and revolutions. If they don't compensate us we will challenge them in court," he said.

He said if Article 16 and 17 empower them to stage protests, Article 18 also guarantees protection of fundamental rights. Criticising the government, he said the government should have allowed protesters to protest at D-Chowk the day they reached.

"There was no need to stage a drama here at Aabpara if they had to go to D-chowk eventually," he commented.

He said protesters have broken seals of meters to charge their cell phones, "Who will be responsible if any market or shop catches fire due to short-circuiting."

He said a traders' delegation tried to meet Dr Tahirul Qadri and Imran Khan but they refused. He claimed traders in the market have suffered a loss of around Rs100 million.

He announced that traders rejected the PTI chief's call for civil disobedience, adding that shopkeepers, labourers and residents expressed jubilation after the protesters left Aabpara.




"Families had either left for their hometowns or didn't dare come out of their homes," said Muhammad Anwar, a garment seller.

Muhammad Akram, a daily wager who came from Mohmand Agency in search of work two months back, could not find any labour work for the last nine days.

"I haven't found any work since August 11. How can they deprive us of our right to work while raising voice for freedom of the country," he said.

"Our rights should not be violated in the name of marches," said Muhammad Arshad, a shopkeeper.

Published in The Express Tribune, August 21st, 2014.