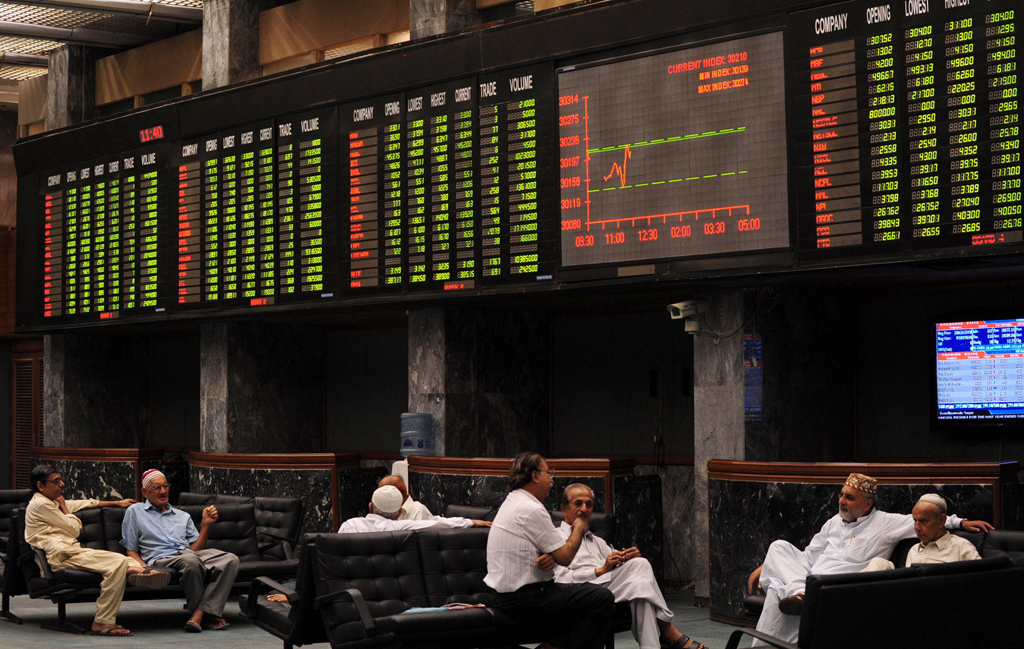 ---
RAWALPINDI: The Rawalpindi Chamber of Commerce and Industry (RCCI) and the UK-Pakistan Chamber of Commerce and Industry (UPCCI) signed a memorandum of understanding (MoU) to explore new opportunities for Pakistani goods in UK markets.

RCCI President Shimail Daud Arain and UPCCI President Abdul Majeed Shaheen signed the document in London, said a press release issued here on Wednesday.

RCCI Vice President Muhammad Alam Chughtai, member executive committee Khurshid Barlas, UPCCI Vice President Nazir Lodhi and Secretary General Sohail Siraj and other members were also present.

Arain said that the RCCI aims to boost trade with European states and after signing the MoU, members of both the chambers will undertake frequent visits to hold meetings and interact to help enhance trade activities between the two countries.

Shaheen said Pakistani products were in high demand in EU markets but Pakistani exporters faced presentation and packaging issues. He said that the Pakistanis exporters must meet international standards to get a space in EU and England markets.

Shaheen termed the MoU a milestone between the two chambers. He said Pakistan is in dire need of investment from foreign investors to overcome energy crisis and unemployment issues.

Arain told The Express Tribune that they had been planning to establish business contacts with the European countries for the last many years and the MoU was the result of that effort. He said that the RCCI with the help of the UPCCI held an exhibition of Pakistani products in Manchester last year and now they were planning to hold it in London.

The RCCI president said that a three-day exhibition of Pakistani products was also arranged in Manchester from August 15 to August 17 which was also participated by the Karachi Chamber of Commerce and Industry and 40 other Pakistani business delegates.

He said that the RCCI had been holding such exhibitions in almost 60 countries including India, Nepal, Sri Lanka and Bangladesh and now they wanted to establish business links with the European countries.  "With this purpose in mind, the RCCI has started hold exhibitions in the UK because it can be a gateway to start our trade with other European countries," he said.

He said that the RCCI plans to arrange a trade fair instead of an exhibition in London June next year to enhance business contacts with European businessmen.

"We want to start joint ventures by enhancing business to business contacts," he said. He said that it would help enhance Pakistan progress economically.

Arain termed the MoU a pleasant occasion of cooperation between RCCI and UKPCCI. He further stated that with the cooperation of UKPCCI, RCCI will explore new opportunities for the Pakistani goods in the UK Market. Arain also expected that the other Chamber will also extend their cooperation for boosting exports from Pakistan.

Nazar Lodhi, vice president of the UKPCCI, said that Pakistan is need of foreign investment but the Government of Pakistan should also take steps to protect foreign investment.  RCCI Vice President Mohammad Aslam and Executive Member Khurshid Barlas stated that the RCCI is planning to arrange a grand exhibition of Pakistani goods in the UK.

Published in The Express Tribune, August 21st, 2014.

 
COMMENTS
Comments are moderated and generally will be posted if they are on-topic and not abusive.
For more information, please see our Comments FAQ